Tomato, Tomande Hybrid
Short Description
Heirloom taste and abundant hybrid yields.
Full Description
Tomato connoisseurs rave about the flavor of these broad-shouldered beauties. Fleshy, juicy and flavorful, Tomande will treat gourmet gardeners with both heirloom taste and abundant hybrid yields.
Buy this product
Order
Quantity
Price
Product properties
Fruit Bearing This refers to the relative season when the plant produces fruit, or if it bears continuously or just once
Indeterminate
Days To Maturity The average number of days from when the plant is actively growing in the garden to the expected time of harvest.
72 days
Fruit Weight The average weight of the fruit produced by this product.
6 ounces
Sun The amount of sunlight this product needs daily in order to perform well in the garden. Full sun means 6 hours of direct sun per day; partial sun means 2-4 hours of direct sun per day; shade means little or no direct sun.
Full Sun
Spread The width of the plant at maturity.
18 inches
Height The typical height of this product at maturity.
36-40 inches
100%
satisfaction
guaranteed
Video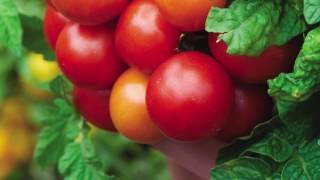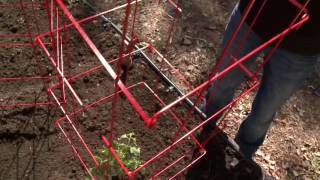 Tomatoes

Start Indoors

Starting seeds indoors is called Indoor Sow or Indirect Sow and these dates are when to sow seeds indoors in the spring or summer

Transplant

When to transplant bulbs or roots in the garden for spring

Start Outdoors

Starting seeds outdoors is called Outdoor Sow or Direct Sow and these dates are when to sow seeds outdoors in the spring or summer

Start Indoors Fall

Starting seeds indoors in the fall called Indoor Sow or Indirect Sow and these dates are when to sow seeds outdoors in the fall

Transplant Fall

Transplant Fall-When to transplant bulbs or roots in the garden for fall

Start Outdoors Fall

Starting seeds outdoors in the fall is called Outdoor Sow or Direct Sow and these dates are when to sow seeds outdoors in the fall

First Date: Mar-07 - Last Date: Mar-21

First Date: May-02 - Last Date: May-30

Jan

Feb

Mar

Apr

May

Jun

Jul

Aug

Sep

Oct

Nov

Dec
How to Sow and Plant
Sow tomato seeds indoors 6-8 weeks before the last frost in spring using a seed starting kit
Sow seeds ¼ inch deep in seed-starting formula
Keep the soil moist at 75 degrees F
Seedlings emerge in 7-14 days
As soon as seedlings emerge, provide plenty of light on a sunny windowsill or grow seedlings 3-4 inches beneath fluorescent plant lights turned on 16 hours per day, off for 8 hours at night. Raise the lights as the plants grow taller. Incandescent bulbs will not work for this process because they will get too hot. Most plants require a dark period to grow, do not leave lights on for 24 hours.
Seedlings do not need much fertilizer, feed when they are 3-4 weeks old using a starter solution (half strength of a complete indoor houseplant food) according to manufacturer's directions.
If you are growing in small cells, you may need to transplant the seedlings to 3 or 4 inch pots when seedlings have at least 3 pairs of leaves before transplanting to the garden so they have enough room to develop strong roots
Before planting in the garden, seedling plants need to be "hardened off". Accustom young plants to outdoor conditions by moving them to a sheltered place outside for a week. Be sure to protect them from wind and hot sun at first. If frost threatens at night, cover or bring containers indoors, then take them out again in the morning. This hardening off process toughens the plant's cell structure and reduces transplant shock and scalding.
Planting in the Garden:
Select a location in full sun with good rich moist organic soil. Make sure you did not grow tomatoes, peppers, eggplant or potatoes in the bed the previous year to avoid disease problems.
Prepare the bed by turning the soil under to a depth of 8 inches. Level with a rake to remove clumps of grass and stones.
Tomatoes should be set 30-48 inches apart in a row with the rows spaced 3-4 feet apart. It can be tempting to space tomatoes more closely at planting time, but if you plant too closely you will increase the chance of disease, and decrease yields.
Dig a hole for each plant large enough to amply accommodate the root ball.
Carefully remove the plant from its pot and gently loosen the root ball with your hands to encourage good root development.
Tomatoes can be planted deeply, with the stem buried to the first set of leaves. The more deeply they are planted the more roots will form, providing the plant with additional support and better ability to take up nutrients. Some gardeners plant tomatoes by digging a horizontal trench and laying the plant in the trench with the top 2-4 inches of the plant pointing upward.
Fill the planting hole with soil to the top and press soil down firmly with your hand leaving a slight depression around the plant to hold water.
Use the plant tag as a location marker. This is particularly important if you are trying different varieties. It is very difficult to tell which variety is which from the foliage.
Water thoroughly, so that a puddle forms in the saucer you have created. This settles the plants in, drives out air pockets and results in good root-to-soil contact.
Place your plant support at this time. You can try tomato cages or staking. Unsupported plants will sprawl on the ground, require no pruning, and will probably produce a larger yield of smaller fruit than will staked plants. For larger, cleaner, more perfect fruits, support plants as they grow. Growing on stakes: Place strong stakes in the ground and set plants about 6 inches from the stakes. Growing in cages: Place a cage around a single plant; let the vines grow and enlarge within the cage, no pruning will be necessary
How to Grow
Keep weeds under control during the growing season. Weeds compete with plants for water, space and nutrients, so control them by either cultivating often or use a mulch to prevent their seeds from germinating.
Mulches also help retain soil moisture and maintain even soil temperatures. This is especially important for tomatoes as their roots may be easily damaged when weeding, and this can lead to blossom end rot.
Keep plants well-watered during the growing season, especially during dry spells. Plants need about 1-2 inches of rain per week during the growing season. Use a rain gauge to check to see if you need to add water. It's best to water with a drip or trickle system that delivers water at low pressure at the soil level. If you water with overhead sprinklers, water early in the day so the foliage has time to dry off before evening, to minimize disease problems. Keep the soil moist but not saturated.
If growing on stakes: As the plants grow, allow only one or two main stems to grow and pinch out any other side shoots as they form. Gently tie the one or two remaining shoots to the stake; don't pull them tightly against the stake. If growing in cages, no pruning is necessary.
Whether to remove the side shoots, or suckers, that grow out of the leaf axils or not depends on the support system used. Gardeners using stakes usually snap off these side shoots. They typically get earlier and larger tomatoes but overall production tends to be less. If tomatoes are grown in cages, the suckers are generally left on, although it's a good idea to pinch the tip out of them when they are 6-8 inches long. Regardless you may want to remove all the growth from the bottom 6-10 inches of the plant. This helps to improve air circulation and reduce the spread of diseases such as early blight. Wait until the plants are knee-high. In the morning when the plants have the most water in them, snap off the lower growth while it is small. Any plants that look sick with distorted foliage or have a mosaic pattern on the leaves should be removed as they may have a virus that can spread to the other plants. It is best to do this early in the season.
Monitor for pests and diseases. Check with your local Cooperative Extension Service for pest controls recommended for your area.
Harvesting and Preserving Tips
Determinate tomato plants ripen a heavy crop over a few weeks. Indeterminate varieties bear fruit continuously until frost. Remember that the days to harvest refers to the time from setting out transplants in the garden.
Pick tomatoes when they are as ripe as possible. They should be fully colored and firm and picked regularly to avoid overloading plants.
At the end of the season, when you know there will be a frost, pick all the almost-ripe tomatoes you can, and ripen them in brown bags or spread on newspapers at room temperature. Many cultivars will store for months. Store only sound fruit, at 50-60°F. Do NOT refrigerate and try to avoid having the fruit touch each other.
The foliage of tomatoes is toxic and should not be eaten.
Tomato fruits are enjoyed in many cooked dishes as a flavoring. Use them to make soups, sauces, stews, ketchup, paste, juice, quiche, and pies. Add them to curries, casseroles, and chutney.
Fruit Bearing
Indeterminate
Tomato, Tomande Hybrid
is rated out of
5
by
19
.
Rated

5

out of

5
by
Bob in Virginia
from
Best choice for my area
I have been growing Tomande for many years and felt it was the bet choice for my area in the mid-Atlantic (Virginia). It had low incidence of disease and had the highest productivity of any tomato I grew. I am disappointed that Burpee is no longer offering this tomato as a plant and wish they would reconsider.
Date published: 2016-05-02
Rated

5

out of

5
by
tomatoobsessed
from
best producer on my balcony
i'm a frustrated tomato grower, in that i've always wanted that big garden in the full sun. however, w the prices of real estate out here, full sun is the last of my worries. 2 years ago, i went nuts and decided to do all i could to grow tomatoes on my (seriously) 3 ft by 10 ft balcony...(so sad), and to make it worse, the balcony is fully covered, and gets maybe 4 hours per day of direct sunlight on one side only, through balcony slats. i made 4 homemade earthbox-type self watering containers, and planted 2 Tomande (1 box), 1 mortgage lifter/ 1 giant pink (1 box), 2 brandy boys (1 box) and 3 patio princesses. i was gona go big. well, the results were, that i got 40 lbs of tomatoes from the season (YAY!), and the majority of them were tomande. the fruits were smallish 3" (still, i was thrilled), but produced fairly tasty tomatoes (way better than supermarket, of course) all season (March to mid October) long. the patio princesses came next, and had one month-worth of steady 2" pretty, but somewhat tasteless fruits (still was happy). the brandy boy was going crazy with the leaves- super lush and loads of flowers...but, only about 3-4 fruits set-(one was 4 inches!) despite me trying to pollinate w shaking and q-tips and blossom set spray (the few fruit tasted really good). mortgage lifter and giant pink got some disease partway through the season, and despite that, i got 3 smallish 2" tomatoes from ML, and 2 somewhat large 3-4" (my expectations are really low) "giant" pinks. in order of taste, i was blown away by the giant pink (WOW!), then the mortgage lifter, then the tomande, then the patio princess. all in all, better than i could have expected. the year after that, i gave up on tomatoes, cuz despite the 40 lbs, i nearly killed myself trying to do the impossible and needed a break. this year, i moved, and now have...a permanently shady courtyard (ugg), but 1 south-facing balcony (a tad more bright, with about 5 hours of sun)... i'm going for it. tomande is top of my list. this time, i bought real earthboxes (a few of the ones i made broke from the weight of the the tomato plants), and i grafted my giant pink on a tomande and my ML on a patio princess :) wish me luck. one day, i'm getting some acres in a sunny spot....
Date published: 2015-01-19
Rated

4

out of

5
by
kimbertangleknot
from
Great tomato, with minor issues
I've grown this tomato 3 years in a row (going on my fourth now), and these are by far and away my favorite tomato. The flavor is on the acidic side, which I love. This is the first tomato that I grab if I'm looking for a snack, or just in general. The two issues that I have with them is: 1. They take awhile to actually start flowering and producing fruit. 2. They are really finicky to being staked up, and don't do well if the leaves get wet at all. These are always the last plants to start producing fruit in my garden, and they have to be watched for birds and what not. I don't feel that they produce in abundance like a hybrid at all, more just on the average. The sizes all vary. I've picked some that are as small as a cherry tomato to one that took up my entire palm. Regardless of the finickiness, I'll be buying more plants every year.
Date published: 2013-03-21
Rated

2

out of

5
by
SuzanneMcG
from
Just not a fan
I tried these tomatoes 3 years in a row. The first year I used the topsy turvy planter and that just didn't work. The second year there was a big tomato blight in my area. I did get some tomatoes off other plants but not these. Last year was a great tomato year and they did well. But I just was not that impressed. Based on the description, I could not wait to buy them. Yes they were tasty but they are finicky to grow and I think unless the conditions are perfect, they are going to be a let down. I'm not going to waste the space again. I just don't think they are a proven producer and too succeptible to problems.
Date published: 2012-02-22
Rated

5

out of

5
by
Barbm1020
from
Long season
It's Decmber and I'm still enjoying the last few of these delicious, high-yield tomatoes. I picked all the green ones the day before the first hard frost and have kept them in brown paper bags until ripe. Never had better tomatoes in 20 years of gardening. Some are globes, some heart-shaped in cross-section.
Date published: 2010-12-03
Rated

3

out of

5
by
Dclark21
from
Tasty as anything, but....
Extremely prolific plant that produces some of the best tomatoes I've ever eaten. That said, only half the typically 6 ounce fruit is edible because it has a HUGE woody inner core
Date published: 2010-09-12
Rated

5

out of

5
by
tomatoesordie
from
unlikely patio plant for frustrated gardener
I have put 10 tomato plants in 4 earthbox type self-watering 20 gal. container on my tiny tiny (covered) deck (condo) in a tragic 3.5-4 hrs of partial sun per day situation. i am a super-frustrated, but determined gardener, experimenting with this set up for the first time. I bought 3 hybrid varieties, including tomande, and 2 heirlooms. so far, in mid july, with fairly cool temps (low 50s nights to mid 70s days) the indeterminate plants are over 6 feet tall and look robust (not so stringy due to lack of light- they actually look fairly thick-stemmed). the tomande and patio princess hybrids are producing tomatoes in this really sub-par situation! my 3 tomande plants are actually producing about 50 fruits at this point (still small and green, but growing). i have yet to see what the rest of this summer/ fall brings, and will update. However, i just had to write that i can't believe how well tomande is doing here, on my ridiculous deck. i'm actually shocked. if all goes well, and the fruits go to maturity, i'll do this again next year provided my condo association doesn't complain about the outrageous growth :). i'd love to move to real land, but it's too expensive to live here. i read these posts with great envy!
Date published: 2010-07-08
Rated

5

out of

5
by
naphen88
from
Best Tomato EVER!!!!
I discovered these gems about 3 years ago. My local nursery was selling them. 1st yr. I bought 4 plants. Next yr. it was 8. Last year I went to buy them, and they didn't grow any that year. Home to the internet I went. Found them on this website and was excited. I only bought 3 plants but also got a packet of seeds. This year I checked the nursery, again no tomandes. I'm growing them from seeds this year.
Date published: 2010-05-02