Corn, Golden Bantam
Short Description
HEIRLOOM. This variety made yellow sweet corn popular. Orig. 1902
Full Description
This variety made yellow sweet corn popular. When Burpee introduced it in 1902, people only wanted white corn, as white signified refinement and quality. It was created by a skilled gardener in Greenfield, Massachusetts who loved to have the earliest corn in town. Golden Bantam quickly rose to the top since it sprouted in cool soil better than all other corns of the time, and growers could make big money with it. The stalks are only 5 ft. tall and often bear two 5 1/2 to 6 1/2" long ears apiece. For old- fashioned corn flavor and early plantings, it's still outstanding.
Buy this product
Order
Quantity
Price
Order:
1 Pkt. (200 seeds)
Order:
1 Pkt. (800 seeds.)
Product properties
Type Some flowers and vegetables fall into subcategories that may define how they grow (such as pole or bush), what they are used for (such as slicing tomatoes or shelling peas), flower type, or other designations that will help you select the type of a class of plant that you are looking for.
OP
Days To Maturity The average number of days from when the plant is actively growing in the garden to the expected time of harvest.
80 days
Fruit Size The average size of the fruit produced by this product.
5-6 inches
Sun The amount of sunlight this product needs daily in order to perform well in the garden. Full sun means 6 hours of direct sun per day; partial sun means 2-4 hours of direct sun per day; shade means little or no direct sun.
Full Sun
Spread The width of the plant at maturity.
12 inches
Height The typical height of this product at maturity.
5 feet
100%
satisfaction
guaranteed
Video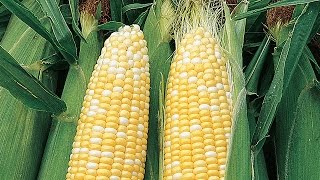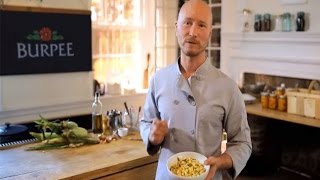 Corn

Start Indoors

Starting seeds indoors is called Indoor Sow or Indirect Sow and these dates are when to sow seeds indoors in the spring or summer

Transplant

When to transplant bulbs or roots in the garden for spring

Start Outdoors

Starting seeds outdoors is called Outdoor Sow or Direct Sow and these dates are when to sow seeds outdoors in the spring or summer

Start Indoors Fall

Starting seeds indoors in the fall called Indoor Sow or Indirect Sow and these dates are when to sow seeds outdoors in the fall

Transplant Fall

Transplant Fall-When to transplant bulbs or roots in the garden for fall

Start Outdoors Fall

Starting seeds outdoors in the fall is called Outdoor Sow or Direct Sow and these dates are when to sow seeds outdoors in the fall

S

Succession Planting

This means that the plants have multiple harvests in a season

First Date: May-02 - Last Date: Jun-13

Jan

Feb

Mar

Apr

May

Jun

Jul

Aug

Sep

Oct

Nov

Dec
How to Sow
Growing corn is easy provided you have enough space and plenty of sun. Corn is wind-pollinated, so you need to plant in blocks to ensure pollination. You should have a minimum 10 foot by 10 foot area. The exception to this rule is 'On Deck' corn, which has been bred to grow in containers. If you are growing 'On Deck', choose a container that is at least 24 inches wide and deep and plant nine seeds evenly spaced.
Corn is classified as Sh2, SE, SU, or SY. These refer to the sweetness and how long the corn may be stored. Sh2 is is supersweet, lasts 4-6 days in the refrigerator and is more challenging to sow in cool soils; SE is sugar-enhanced and lasts over a week in the refrigerator; SU is normal sugary, more cool soil tolerant but with a shorter shelf life; SY combines SE and Sh2 traits. Isolate Sh2 corn varieties from others by planting seeds at least 250 feet apart, or select varieties that mature at least 2 weeks apart, so they will not cross pollinate.
When choosing a site for corn, plant on the north side of your garden so the tall plants do not shade other plants in your vegetable garden.
Corn is a warm season crop and should not be planted in cool soils. The non Sh2 varieties tend to be more tolerant of cool soils, but in general the soil should be about 65 degrees F or warmer.
Sow corn seed 1 inch deep, 5 to 6 inches apart in rows 2 to 3 feet apart.
Seedlings emerge in 7-14 days.
When corn seedlings are 3-5 inches tall and healthy, thin to 1 foot apart.
How to Grow
Keep weeds under control during the growing season. Weeds compete with plants for water, space and nutrients, so control them by either cultivating often or use a mulch to prevent their seeds from germinating.
Keep plants well watered during dry periods to promote uninterrupted growth. Corn needs 1-2 inches of rain per week for best production. Use a rain gauge to check to see if you need to add water. Corn is also a heavy feeder and will benefit from side dressings of fertilizer applied as directed through the growing season.
Monitor for pests and diseases. Check with your local Cooperative Extension Service for pest controls recommended for your area.
Suckers tend to form at the base of the plants; they help support the stalks and make food for the plant. The stalks may have to be staked in windy areas, but in general they are self-supporting.
Sunflowers are good companion plant for corn. Direct sow sunflowers in rows parallel to corn rows to help separate corn varieties that need isolation from each other. Choose sunflower varieties of comparable height to the corn plantings. The sunflower border, with vibrant hues in russets to golden-yellow, will add sparkle next to the almost all-green corn plot. The 'Three Sisters' (corn, bean and squash) are traditional companion plantings with Native American gardeners.
Harvest and Preserving Tips
Ears of corn are ready to harvest about 17-20 days after the silks appear. The kernels should be firm. Open an ear and pierce a kernel with your fingernail. If the liquid is watery, the corn is not ripe yet. It should be milky. If it is creamy, it is overripe and will not taste as sweet.
Firmly grip the ear and twist downward to harvest. Take care not to break the plant when harvesting the first ear, or the second ear will not develop. Most corn produces two ears.
Store unhusked corn in the fridge and consume as soon as possible. Sh2 and SE varieties keep the longest in the fridge, up to one week.
Corn freezes well after blanching and may also be canned using a pressure cooker. Immature ears may be pickled.
Sow Time
After Last Frost
Corn, Golden Bantam
is rated out of
5
by
9
.
Rated

4

out of

5
by
Jim56
from
Survived a first-time gardener
I bought a large packet of seeds and when it looked like they were going to come up, I planted white corn seedlings. And of course the yellow corn started to come up so I had to thin them out of the patch. But I still had a ton of seeds so I tried planting them in a spot without full sun. As the white corn did less well (in a 10 x 5 outdoor drained box ) I started transplanting the yellow corn from one place to another. Despite what I now know was abuse to the plants, they started producing silks and then ears a month or so ago and at least six of 12 are ready for harvest vs. the total of six ears of the white corn, which were all severely stunted, though sweet. The moral of the story: Not even a beginner can kill these plants
Date published: 2019-09-21
Rated

1

out of

5
by
Dano77
from
Poor germination
I purchased a medium sized packet of this variety at the local tractor supply. I was choosing a variety of different vegetables for a summer garden that claimed to be for planting in July and August in northern Louisiana. I'm pretty sure that this was a bad batch of seeds. I planted 5 rows between 15 and 20 feet long in the block. Planted the whole garden on Monday, July 8th. By Friday, everything in the garden had begun to sprout. Only about 6 stalks of corn sprouted though. I waited a few more days, and planted the corn again in the rows for it. Today is the 20th, and only one stalk from that planting has sprouted. I have purchased a smaller packet of triple crown hybrid to try. Just to see if it was indeed a bad packet of this type I'm reviewing.
Date published: 2019-07-20
Rated

5

out of

5
by
Rograven
from
Resilient plants and tasty corn!
Planted this heirloom and was amazed at its resiliency. Wind blew it over flat, but plant hormones being what they are, the stalks grew upward despite the wind devastation. I figured the crop was a bust and neglected the corn all season (90+ degree weather and rain about once a week to every 9 days. The canes looked like giant inverted candy canes, but the plants produced bountiful, tasty corn that the critters left alone. A competitor's hybrid candy was devoured by critters, leaving nothing for harvest. This is my fourth corn variety, and my favorite so far. I will plant again and would recommend others give it a try.
Date published: 2017-09-14
Rated

2

out of

5
by
MikeVJ
from
Golden Cross Bantam Hybrid - Odd Results
I bought a large package of this Burpee seed at Tractor Supply and planted it mid-May. I planted 6 x 15' rows x 2' apart and 10 inch spacing. My soil was a little acidic (but I did not know that until mid season). I noticed many of the stalks divided in two, and MANY of the ears also divided in two (and some divided into 5 ears). The end result was many (undeveloped stalks/ears). In the photos attached the main ear was 90% developed and the other 4 were a complete waste. I had an unusual yield of 50% ears mostly developed and 50% runts that were not developed at all. I don't know if my soil PH played much of a factor - or if this batch of seed was a little 'off.' This was my second time growing corn (3 years apart) and will probably not try corn again.
Date published: 2017-09-04
Rated

5

out of

5
by
Mr Ed
from
Great Choice
Tried this out in a coastal area of Southern California. The corn thrives here. They sprouted in 7 to 10 days. The stalks on some reached 7 feet. Most have 2 ears, some have 3. The ears range from 7" to 9" and are full. I really like that this corn is Heirloom. The taste is slightly sweet with a traditional corn flavor. Note, this is not a super sweet corn, if that is what you want, you may want to try one of Burpee's other varieties.
Date published: 2017-08-24
Rated

4

out of

5
by
Big E
from
Alright by me.
This was the only corn we grew because the cheap seeds we bought didnt grow.The ears seemed small,but did not hurt the flavor.This corn was alright by me.
Date published: 2017-08-19
Rated

4

out of

5
by
AnnaJ
from
Abundant harvest, not very sweet
This year is our first time growing corn. We're very pleased with the yield, Golden Bantam has produced very well for us. The problem is that the corn isn't as sweet as we were hoping, it's better for cooking into soups and such. Next year we're planning to try a sweetness enhanced hybrid. One reason we selected this variety is because we thought 5ft stalks would be more manageable, but ours are easily 8 feet tall.
Date published: 2015-08-02
Rated

4

out of

5
by
HJoy
from
Still around for a reason
There is a reason that this old heirloom is still around, it produces! With a near perfect germination percentage and 2 ears on almost every stalk, it was reliable to the max for us. Being the only corn we planted this year, we look forward to trying to salvage some seeds for next year.
Date published: 2014-09-05