The Garden Tower 2
Short Description
Grows 50 plants vertically with integrated composting!
Full Description
The Garden Tower grows plants vertically, enabling you to grow 50 plants in a very small space -- the ultimate square foot garden with integrated composting! Most container gardens only allow planting on the top. The Garden Tower has 45 openings around the outside and space for up to 5 taller plants on top, resulting in an impressively bountiful harvest. Along with the top, side planting pockets are large enough to accommodate compact root vegetables such as turnips, carrots, and radishes. How it works: The long tube running down the center of the vertical garden tower is a vermicomposting system. Half a cup of worms is added to the tower soil at the beginning of the growing season. Kitchen vegetable scraps are then added regularly to keep the vertical compost tube full. The worms turn your kitchen scraps into organic fertilizer that feeds your plants. The Garden Tower recycles nutrients, saves water and creates compost. Measures: 25" wide by 44" tall.
Buy this product
Order
Quantity
Price
100%
satisfaction
guaranteed
Video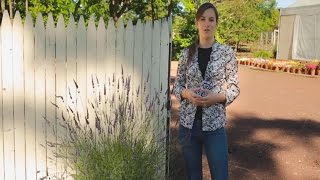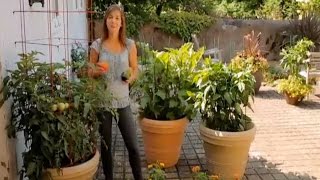 The Garden Tower 2
is rated out of
5
by
8
.
Rated

5

out of

5
by
Sharazod
from
Best ever planter
I love love my garden tower. Food grows really well. I have back issues and can no longer garden in the ground. This is just awesome. Stuff grows so fast, it is amazing. Mine is in the house with lights ;')
Date published: 2019-04-12
Rated

5

out of

5
by
DOCL
from
LOVE It!!
I wish that I'd thought of using a furniture dolly under it BEFORE I filled it!! Wheels would make it perfect, especially if you had a retro fit wheel kit for those of who already have one. What is the difference in the original and the Garden tower 2?
Date published: 2018-12-10
Rated

5

out of

5
by
Katrina M
from
Amazing for herbs and lettuce
I've had great luck with strawberries, lettuce, kale, cilantro, chives and all types of herbs. I used a mix of soil that holds moisture with some vermiculite added in to make it light. Worms in the center really compost well and I find that my plants just pull nutrients directly from the center. My bell peppers were kind of small, but the Cherry tomato I planted up top is still producing from last year! I made a platform base out of a cheep furniture mover and roll it under a patio cover when it gets cold.
Date published: 2018-09-09
Rated

2

out of

5
by
Maggie0215
from
Great Idea
We bought this and put it together in May. It started out really good. I bought really good soil and instead of seeds I bought already started plants. It looked great when everything was planted. This is July and I have no veggies or fruits. I did get one tomato so far. I have a couple of orange peppers that I planted and they are still green and small. A couple of tiny strawberries and that was all. When I water the tower the water does not go down to the lower plants. I have to water all the lower plants by hand. I'm very unhappy that I have no vegetables to eat.
Date published: 2017-07-15
Rated

4

out of

5
by
foolishfig
from
Fantastic worm composter!
I bought this more with the intention of having a vertical space for growing herbs than for using it as a vermicomposter. HOWEVER, this is a fantastic worm composter. I have two large composters of different styles, and I've got to say that this out does both of them in the speed of decomposition department. Plus, you get huge quantities of compost tea without having to strain anything. I only gave it 4 stars because of one issue that I have, which is that it dries out quickly! Had I realized how hot and dry it would get, I would have placed it in an area that gets way less full sun. Also might be appreciated by the poor worms who pretty much live in a sauna! My bad though, not the fault of the tower. Once you fill this puppy, it is hugely heavy and immovable. Live and learn......
Date published: 2016-09-16
Rated

5

out of

5
by
Ajenda
from
Grows monster plants!
I love mine! I still have a garden but got this to replace strawberry planters. I had some room left over and the plants that I grew in here were 2 or 3 times larger than ones planted at the same time in my garden. I've recommended to all my friends. Amazing for the city people with the compost tube!
Date published: 2016-06-06
Rated

5

out of

5
by
BrooklynGardens
from
Best Creation Ever!
This summer was my first season as a gardener. I live in Brooklyn, New York with very limited space. I was researching space saving gardening vessels and came upon the Garden Tower 2. I have always seen the Burpee line at my local stores and with fantastic reviews for their seeds. I figured they would definitely know how gardening was done and done right. After watching the video, I knew this was the right product for me. Super quick and easy assembly, no tools needed! One of the best part of this design is the self-composter in the middle! It make compost tea for the tower. I recommend ordering a separate package of earthworms to help the process. The whole tower spins around so watering is a breeze! I loaded up with all sorts of vegetables and flowers, hoping to see something because it was already the "second summer". In just two weeks, things started to sprout. Now it has been a total of 8 weeks, I have string beans, tomatoes, sweet bell peppers and flowers! It is truly an amazing product and worth every penny! I can't wait to see what I can do it with next summer. Thank you Burpee!!!
Date published: 2015-09-08
Rated

5

out of

5
by
John360
from
Garden tower 2
After reviewing several product options, I chose the Garden Tower 2. This is a well made unit. It arrived promptly, the directions were detailed but clear. Assembly was fast - 15 minutes. I mixed the right organic soil and followed the instructions. It looks great and the ability to easily turn the unit will be great for even lighting. I started plants ahead of time and transplanting into the Tower was easy. I planted many kinds of Burpee Lettuce, and other vegetables. The idea of the Red Wigglers feeding the plants is a great idea. I am anticipating a great, extended season of healthy plants.
Date published: 2015-03-30