Gourd, Ornamental Large Bottle
Short Description
Large, bottle-shaped fruits make novel bird houses.
Full Description
Large, bottle-shaped fruits make novel bird houses. Attractive fall and winter decorations. Vines spread 12 ft.
Buy this product
Order
Quantity
Price
Product properties
Days To Maturity The average number of days from when the plant is actively growing in the garden to the expected time of harvest.
110-130 days
Fruit Size The average size of the fruit produced by this product.
12-15 inches
Sun The amount of sunlight this product needs daily in order to perform well in the garden. Full sun means 6 hours of direct sun per day; partial sun means 2-4 hours of direct sun per day; shade means little or no direct sun.
Full Sun
Spread The width of the plant at maturity.
96-144 inches
Height The typical height of this product at maturity.
24-36 inches
Sow Method This refers to whether the seed should be sown early indoors and the seedlings transplanted outside later, or if the seed should be sown directly in the garden at the recommended planting time.
Direct Sow
100%
satisfaction
guaranteed
Video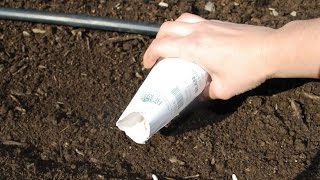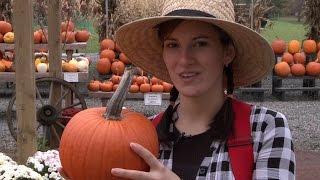 Gourds

Start Indoors

Starting seeds indoors is called Indoor Sow or Indirect Sow and these dates are when to sow seeds indoors in the spring or summer

Transplant

When to transplant bulbs or roots in the garden for spring

Start Outdoors

Starting seeds outdoors is called Outdoor Sow or Direct Sow and these dates are when to sow seeds outdoors in the spring or summer

Start Indoors Fall

Starting seeds indoors in the fall called Indoor Sow or Indirect Sow and these dates are when to sow seeds outdoors in the fall

Transplant Fall

Transplant Fall-When to transplant bulbs or roots in the garden for fall

Start Outdoors Fall

Starting seeds outdoors in the fall is called Outdoor Sow or Direct Sow and these dates are when to sow seeds outdoors in the fall

First Date: May-16 - Last Date: Jun-13

Jan

Feb

Mar

Apr

May

Jun

Jul

Aug

Sep

Oct

Nov

Dec
How to Sow
Sowing Directly in the Garden:
Sow in a rich, well-drained location in full sun after all danger of frost. Do not plant squash family crops in the same spot 2 years in a row.
Prepare the bed by turning the soil under to a depth of 8 inches. Level with a rake to remove clumps of grass and stones.
Sow 6-8 seeds 3 inches apart in hills 8 feet apart.
Cover seeds with a ½ inch of fine soil.
Firm lightly and keep evenly moist.
Seeds emerge in 7-14 days.
Thin seedlings to 3-4 per hill when they are 1-2 inches high.
How to Grow
Keep weeds under control during the growing season. Weeds compete with plants for water, space and nutrients, so control them by either cultivating often or use a mulch to prevent their seeds from germinating. Avoid disturbing the soil around the plants when weeding.
Keep plants well watered during dry periods to promote rapid, uninterrupted growth. Plants need about 1 inch of rain per week during the growing season. Use a rain gauge to check to see if you need to add water. It's best to water with a drip or trickle system that delivers water at low pressure at the soil level. If you water with overhead sprinklers, water early in the day so the foliage has time to dry off before evening, to minimize disease problems. Keep the soil moist but not saturated.
Gourds grow well on trellises or supports, keeping the fruits off the ground.
Monitor for pests and diseases. Check with your local Cooperative Extension Service for pest controls recommended for your area.
Harvest and Preserving Tips
Harvest after the shells harden. Cut the fruits from the vines with 1-2 inches of stem attached.
Cure them for a week in a warm, dry location with good air circulation.
Store them in a cool, dry place at 50-55 degrees F for use throughout the winter.
Add to fall and winter displays when dried.
Days To Maturity
110-130 days
Sow Time
After Last Frost
Gourd, Ornamental Large Bottle
is rated out of
5
by
9
.
Rated

4

out of

5
by
jenner
from
Cool plant!
Planted these last year. They spread and climb like crazy, so if you want to cover a fence, these would do it. They are really neat to see hanging in the garden and make a good conversation piece, too. Also, they are extremely drought and sun tolerant. They even made it through a Colorado hailstorm! The only negative at all is that the are super prone to powdery mildew. It is not super easy to treat them because because the leaves are plentiful, the size of dinner plates and the spray Is a contact spray!
Date published: 2019-04-05
Rated

2

out of

5
by
Sdsc123
from
It is a wast of time
I planted these gourd plan a few of them sprouted and they run like crazy but I only one vine beer three little Gourd that it .
Date published: 2015-03-25
Rated

4

out of

5
by
LaurieP
from
fun but needs space
This plant was a lot of fun, but needed more space than we gave it. We ended up pruning it so wouldn't overrun. It does produce multiple vines from one plant, so you need space in every direction. One climbed over the fence and another over a rose bush that was over 6 feet tall. Perhaps trellises and cages would be better than letting it grow horizontally. The spring and early summer were very wet, so we had fungus and rot problems with both the gourds and the tomatoes we were growing. The gourds that did mature dried nicely but took longer as we were drying them in the fall. Next time I would start them 6-8 weeks early and pick them before the cold weather (and the frosts) so the drying time is shorter. The fruits also don't tolerate frost, any frozen patches on the fruit will rot.
Date published: 2010-02-27
Rated

5

out of

5
by
Parker
from
Many Gourds
I planted these a few years back. I planted about 5 plants in my garden and only about 3 survived. I let them grow the whole summer. I ended up with around 30 gourds. I had so many that most got thrown away. Great plant!!!
Date published: 2009-09-27
Rated

5

out of

5
by
playsndirt
from
Small quantity, BIG gourds!
This plant was a bit of a surprise to me, as I had mistakenly planted it as a cucumber on a trellis. By the time it had flowers, I was mystified as to what it was that I actually HAD planted! I was pleased to see several little 'hourglass' shapes forming on the vines. The summer season was difficult....little rain, stifling heat, and I'm sure that contributed to the demise of so many of the little ones. But! The two that survived off of that one plant were so heavy they broke my trellis! What fun! I saved them and hung them to dry in my garage across from the woodburner, and just tonight Dremel-ed the chickadee hole and retrieved an enormous amount of seed to plant for 2008. All in all, despite my mistake and a rough life, I look forward to planting them again!
Date published: 2008-01-14
Rated

5

out of

5
by
gardenmaster
from
I LOVE THESE!!!!!!!!!
This was the greatest year I've ever grown a garden but first let me tell a little history.I started growing gardens 8 to 9 years ago I was only 6 or 7 when I first started and i've always loved growing gardens I've always been good at growing corn, tomatoes,peas,beans,squosh,and etc you know the usual stuff but I've always been vary intersted in the harder stuff like gourds,pumpkins,cantalope,watermelons,peppers, that kind of stuff but one problem I've never been that great at it I could always grow big good looking plants but no fruit but I wouldn't give up untill this year.My parents got two hives of huney bees this year and they did miracles I started off this year by starting plants in little cups that flowers come in from the store I had gourds,pumpkins,watermelons,cantalope,and etc and when they started blooming little fruits started and guess what they grew I had six gourd plants and the turned out over twenty-five gourds I had over six good sized pumpkis over twelve watermelons sadley I lost all but one to white rot(And if any body knows anything about white rot please post and tell me about how to prevent.thanks)the one that survived thoe was over twenty -five pounds I had three cantalopes out of ONE plant so I had a good garden this year.oooooppsss there I went rambling on what I was going to say was these gourds are vary hardy and give you a lot with just a few plants and dont give up hope on them and with a lot of hard work ( And a little help from the bees) you'll be able to do as good as I did.have a great day and good gardining.P.S. burpee you have the best seeds in the WORLD.Jake
Date published: 2007-09-30
Rated

2

out of

5
by
Halloween
from
Disappointed
I have to say I am unhappy with results. It's August 14 and I have only 3 gourds, none of which are very big. The largest might be six inches tall. I think the key is hand pollination to achieve more gourds, but that won't help with size. I planted 4 plants and let them grow on a trellis, but in this case I think growing on the ground would have been okay.
Date published: 2007-08-14
Rated

3

out of

5
by
HulaGirl
from
Growing, growing, gourds ?
First time I have ever grown gourds and plan to use them to make gourd dolls and X-mas ornaments. The seeds are unusually shaped & are WHOPPERS, as are the seedlings. They grow so fast-I felt like Jack & the Bean stalk, as I planted the gourds near my bedroom window and they shot up into the window so fast I expected to wake up one morning & find myself on top of the clouds ! I live in Hawaii and the plants seemed to grow 5-6" each night! Amazing & the flowers are beautiful BUT I only gave a 3 star rating because I can't get any gourds to grow! After the flowers bloom the entire flower, & a 1/2 inch section of the stem under the flower base, dies, turns brown & shrivles up. Then the rest of the stem slowly drys up. I can't find any information on growing gourds that would help me with this problem. I water a lot daily & my cuckumbers growing next to them are full of cukes. Maybe it is the hot Hawaiian sun they dont like? I have a partial shade screen for the hottest part of the day but still no gourds. If things change for the good, I will write another review stating how I solved this problem. Wish Burpee had online growing help. Overall this is a very nice plant.
Date published: 2007-08-10