Gardening How To Videos
Watch and learn as Burpee experts show you how to grow, care for and harvest all your favorite vegetables, herbs, flowers, fruits and berries. From seed starting to gourmet recipes Burpee videos help you every step of the way.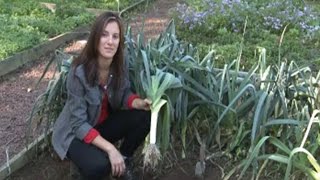 Growing Leeks
Leeks are closely related to onions but have a sweeter, creamier, more delicate flavor. Prized by cooks as a flavoring for dishes of all types.
Watch video
Back to top