Swiss Chard, Bright Lights
Short Description
All-America Selections winner. A rainbow of color in a seed packet.
Full Description
This stunning chard seed mix has stems in gold, pink and crimson. A few plants will be white and pink striped, orange, scarlet, purple, green and white. All are delicious to eat, though they are at their best harvested young for salads. GARDEN HINTS: Easy to grow; eat it like spinach or beet greens. Pick from late spring until winter. Grows best in full sun and will tolerate light shade.
Buy this product
Order
Quantity
Price
Order:
1 Pkt. (100 seeds)
Product properties
Days To Maturity The average number of days from when the plant is actively growing in the garden to the expected time of harvest.
60 days
Sun The amount of sunlight this product needs daily in order to perform well in the garden. Full sun means 6 hours of direct sun per day; partial sun means 2-4 hours of direct sun per day; shade means little or no direct sun.
Full Sun
Spread The width of the plant at maturity.
8 inches
Height The typical height of this product at maturity.
12-16 inches
Sow Method This refers to whether the seed should be sown early indoors and the seedlings transplanted outside later, or if the seed should be sown directly in the garden at the recommended planting time.
Direct Sow
Planting Time The recommended time of the year in which this product should be planted.
Spring, Summer
100%
satisfaction
guaranteed
Video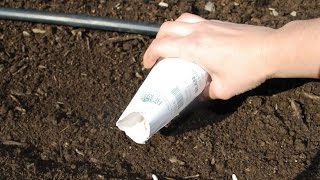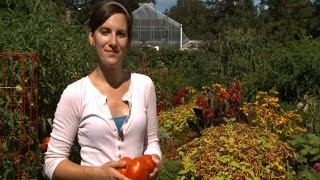 Swiss Chard

Start Indoors

Starting seeds indoors is called Indoor Sow or Indirect Sow and these dates are when to sow seeds indoors in the spring or summer

Transplant

When to transplant bulbs or roots in the garden for spring

Start Outdoors

Starting seeds outdoors is called Outdoor Sow or Direct Sow and these dates are when to sow seeds outdoors in the spring or summer

Start Indoors Fall

Starting seeds indoors in the fall called Indoor Sow or Indirect Sow and these dates are when to sow seeds outdoors in the fall

Transplant Fall

Transplant Fall-When to transplant bulbs or roots in the garden for fall

Start Outdoors Fall

Starting seeds outdoors in the fall is called Outdoor Sow or Direct Sow and these dates are when to sow seeds outdoors in the fall

First Date: Apr-18 - Last Date: Jul-11

Jan

Feb

Mar

Apr

May

Jun

Jul

Aug

Sep

Oct

Nov

Dec
How to Sow
Sow in average soil in full sun spring as soon as ground can be worked.
Prepare the bed by turning the soil under to a depth of 8 inches. Level with a rake to remove clumps of grass and stones.
Sow about 6 inches apart and cover with ½ inch fine soil.
Firm lightly and keep evenly moist.
Seedlings emerge in 7-14 days.
Thin stand to about 12 inches apart when seedlings are 1-2 inches tall.
How to Grow
Keep weeds under control during the growing season. Weeds compete with plants for water, space and nutrients, so control them by either cultivating often or use a mulch to prevent their seeds from germinating. Avoid disturbing the soil around the plants when weeding.
Keep plants well watered during dry periods to promote rapid, uninterrupted growth. Plants need about 1 inch of rain per week during the growing season. Use a rain gauge to check to see if you need to add water. It's best to water with a drip or trickle system that delivers water at low pressure at the soil level. If you water with overhead sprinklers, water early in the day so the foliage has time to dry off before evening, to minimize disease problems. Keep the soil moist but not saturated.
If flower stalk appears, remove it to prolong the harvest.
Monitor for pests and diseases. Check with your local Cooperative Extension Service for pest controls recommended for your area.
Harvest and Preserving Tips
Begin harvesting leaves when they reach 5-6 inches or are large enough to use.
Break off the outer leaves at their base, taking care not to damage the inner leaves.
Plants that are harvested regularly will continue to produce new growth from the center of the plant.
Both the leaves and stalks are edible raw, steamed, and sautéed, but avoid the lower 2-3 inches of the stalk as it may be fibrous and tough.
Swiss chard may be blanched and frozen. Stems may be pickled.
Planting Time
Spring, Summer
Swiss Chard, Bright Lights
is rated out of
5
by
19
.
Rated

5

out of

5
by
chihuahuaman12
from
Brightest Lights
I bought a plant of this type of swiss chard and was very impressed. I made a nice raised bed to plant some others cool season crops- crops that grow well in cool weather and shade- and this plant in a shady section of my back yard where my old swing-set used to be. We lost all of the plants except this one to a squirrel invasion. I guess this plant is squirrel-proof. The plant thrived in the cool shady area and gave us large colorful-stemmed leaves. I watered it once a week because it was in the shade and the water would last longer. I pruned any dying or ill-looked leaves. The tasty leaves provided us with salads, toppings on other dishes, and chicken salad sandwiches which my mom enjoyed. The colors came in red, white, yellow, and, orange with a bright color in a dark shady spot. The plant grew about 7 inches wide and 13 inches high. To grow this plant successfully, plant it in a shady area, water it less frequently than warm season crops, and prune all ill appeared leaves. Here is a delectable recipe that includes the swiss chard: Clementine Salad With Swiss Chard -2 heads of lettuce -10 to 15 large leaves of Swiss Chard -8 clementines (peeled) -1/4 cup of pecans (whole or minced) -Parmesan cheese(optional) -1/2 cup arugula -1/8 cup thinly sliced kohlrabi Cut lettuce heads, swiss chard, and arugula into small pieces. Mix all. Separate the Clementines into the eight divisions they are composed of. Combine and mix all of the greens, pecans, clementines, and kohlrabi in a large salad bowl. Top with parmesan cheese to your liking. Serves about 3. Good Luck! Happy Planting!
Date published: 2012-11-25
Rated

5

out of

5
by
jerzgardengrrl
from
Terrific Plant
This chard produced all summer, a ton of delicious and varied chard. We couldn't believe how much it kept producing -- all the way to October until the first really hard frost. I'm buying this again.
Date published: 2012-01-16
Rated

5

out of

5
by
terrig
from
beautiful & big
im still pick n and eating it...today as a matter of fact...dec 10th...grows fast big & strong...a good fall or winter crop...pic asap tender leaves r yummy 4 salads & the big elephant siz leaves r best cooked like collard greens...like lettuce pic from the outside leaves 1st & u'll b good all yr...extremely hot mo. not as productive...pic n is the only maintenance & the mor u pic the faster it grows! im getting ready 2 plant a veggie garden n the front of my house n stead of bushes & shrubs & look n 4ward 2 seeing from the street its very attractive & can grow up 2 3ft tall...remember pic outside 1st! good luck! ps try the kohlrabi it looks like a little alien...the bulb like veggie grows above ground & fast...i wont b growing brocolli anymore...no more bugs/beetles eatin everything either...its scrumpchious & tasty...& summer or winter squash(i 4 get) but it looks like califlower thats been smashed...omg i'll never grow yellow sqash again either...LOL
Date published: 2011-12-10
Rated

5

out of

5
by
missprn
from
A winner!
Bright Lights is a winner! Have grown it for 3 years. Never dissapointed. Grows well in well drained rich soil. Full sun. I start it in April and it keeps going until frost. I grow a big patch and harvert all season. Great to replace spinach in quiche! Raw on a sandwich or in salad. Lightly sauteed in garlic and olive oil. You can't go wrong with this one! And beautiful to boot!
Date published: 2011-01-30
Rated

5

out of

5
by
TheHappyGardener
from
Beautiful In The Garden, Tasty On Your Plate!!
I got turned on to delicious swiss chard back when I lived up north in NY, and ever since then, I've loved to sautee it in a bit of extra virgin olive oil, with a nice pat of butter and either garlic, shallots or sweet valdalia onions depending on mood or availability. It's nutritious and quite tasty, and has more of a presence than cooked spinach does. I've even chopped it raw and placed it in salads of young argula, butter and curly lettuce to add color and flavor to them!Works & looks great! (-: As for growing it, I've had great success since my first experiment with it back in 2008. It thrives in well-drained soil with a good balance of organic matter, red clay and sand soil with a 10-10-10 slow release fertilizer mixed in. I grow it in the spring into summer months, and then grow collards, mustards and turnips in the fall. You'll need to spray it with Sevin every 2 or 3 weeks to keep the bugs off of it, but it looks gorgeous in your garden with it's array of brilliantly colored stems and tinted leaves that you'll be tempted to use it just as ornamental foiliage! But don't short change yourself!---EAT IT BABY!! (-: Also great sauteed with some cubed pancetta or thick cut bacon with the above mentioned garlic, shallots or sweet onions (whatever your choice) mixed in for good measure!---ENJOY!!
Date published: 2010-10-03
Rated

5

out of

5
by
chefgardener
from
one of my favorites
I love this. I think it's my favorite thing to grow. So easy, beautiful and delicious. HUGE yield. I love that you can plant a few rows and harvest the leaves individually and the plants will keep going strong all summer. The color is lovely and striking in the garden, but fades a lot during cooking. That's okay, though, because the delicious taste more than makes up for the loss of color. I just slice the stems and saute in butter with a little garlic, then toss in the roughly torn leaves during the last few minutes of cooking and toss that all together until the leaves wilt. Serve topped with crumbled goat cheese. YUM. Or sometimes I toss with some warm pasta and a splash of cream for a quick lunch. p.s. It freezes well too, surprisingly. I dunk it in some boiling water for just a minute, shock it in cold water, squeeze dry and plunk it into a ziplock freezer bag and freeze flat. We had enough to last a family of five most of the winter last year.
Date published: 2010-08-29
Rated

5

out of

5
by
AZbackyarddirtfarmer
from
great flavor
This was my first experience with growing Chard. I love it. I have been picking fresh chard to go with our salads and sandwiches in place of lettuce. Plants are very abundant, and look very beautiful in my garden with all of their bright colors.
Date published: 2010-04-18
Rated

5

out of

5
by
MontanaBirdMommy
from
Delicious & amazing first-time experience!
I grew this last year when I was new to Montana & new to this plant. It was EASY, really beautiful in the photos, and TASTY as well! We simply snipped a few stalks daily as needed for meals, and it always made more. We were able to keep harvesting this way until late October. As if this were not enough, this spring they came back, in spite of a very snowy zone 4 winter, peeking through the spring snows in late March! We couldn't believe it! (Did it seed? Survive? I have no idea....) Regardless, I highly recommend this Chard for its color, flavor, nice stalks and leaves, and ease of growing!
Date published: 2009-11-23
Rated

5

out of

5
by
Krawz
from
Very reliable
Swiss chard is a must for any gardener. Bright Lights is tasty, colorful, and most importantly . . . I had a constant crop from May all the way through October.
Date published: 2009-01-22
Rated

5

out of

5
by
TomatoBug
from
Wonderful....
Bright Lights is a beautiful display in the garden and also very tasty too. I harvest when small.
Date published: 2008-01-28