Cucumber, Lemon
Short Description
Lemon yellow cucumbers are tender and sweet, excellent for salads and pickling.
Full Description
Don't be fooled by this heirloom's unusual shape-these bright yellow balls are excellent for salads and pickling. They have a clean, crisp taste and are never bitter. Normal-sized vines yield heavily and for a long time.
Buy this product
Order
Quantity
Price
Order:
1 Pkt. (100 seeds)
Product properties
Type Some flowers and vegetables fall into subcategories that may define how they grow (such as pole or bush), what they are used for (such as slicing tomatoes or shelling peas), flower type, or other designations that will help you select the type of a class of plant that you are looking for.
Specialty
Days To Maturity The average number of days from when the plant is actively growing in the garden to the expected time of harvest.
65 days
Fruit Size The average size of the fruit produced by this product.
3-4 inches
Sun The amount of sunlight this product needs daily in order to perform well in the garden. Full sun means 6 hours of direct sun per day; partial sun means 2-4 hours of direct sun per day; shade means little or no direct sun.
Full Sun
Spread The width of the plant at maturity.
24 inches
Height The typical height of this product at maturity.
6-8 inches
100%
satisfaction
guaranteed
Video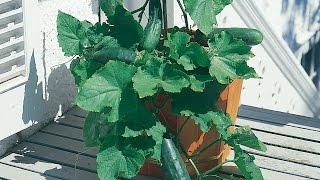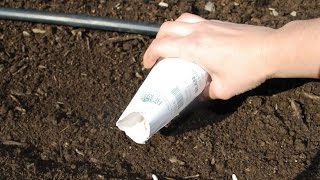 Cucumbers

Start Indoors

Starting seeds indoors is called Indoor Sow or Indirect Sow and these dates are when to sow seeds indoors in the spring or summer

Transplant

When to transplant bulbs or roots in the garden for spring

Start Outdoors

Starting seeds outdoors is called Outdoor Sow or Direct Sow and these dates are when to sow seeds outdoors in the spring or summer

Start Indoors Fall

Starting seeds indoors in the fall called Indoor Sow or Indirect Sow and these dates are when to sow seeds outdoors in the fall

Transplant Fall

Transplant Fall-When to transplant bulbs or roots in the garden for fall

Start Outdoors Fall

Starting seeds outdoors in the fall is called Outdoor Sow or Direct Sow and these dates are when to sow seeds outdoors in the fall

S

Succession Planting

This means that the plants have multiple harvests in a season

First Date: May-16 - Last Date: Jun-13

Jan

Feb

Mar

Apr

May

Jun

Jul

Aug

Sep

Oct

Nov

Dec
How to Sow and Plant
Sowing Seed Indoors:
Direct sowing is recommended, but to get a head start you can grow cucumbers indoors 3-4 weeks before the last frost in individual biodegradable pots indoors. Sow 2-3 seeds per pot.
Sow seeds ½ inches deep in seed-starting formula
Keep the soil moist at 70 degrees F
Seedlings emerge in 7-14 days
As soon as seedlings emerge, provide plenty of light on a sunny windowsill or grow seedlings 3-4 inches beneath fluorescent plant lights turned on 16 hours per day, off for 8 hours at night. Raise the lights as the plants grow taller. Incandescent bulbs will not work for this process because they will get too hot. Most plants require a dark period to grow, do not leave lights on for 24 hours.
Seedlings do not need much fertilizer, feed when they are 3-4 weeks old using a starter solution (half strength of a complete indoor houseplant food) according to manufacturer's directions.
Thin to one plant per pot.
Before planting in the garden, seedling plants need to be "hardened off". Accustom young plants to outdoor conditions by moving them to a sheltered place outside for a week. Be sure to protect them from wind and hot sun at first. If frost threatens at night, cover or bring containers indoors, then take them out again in the morning. This hardening off process toughens the plant's cell structure and reduces transplant shock and scalding.
Sowing Directly in the Garden:
Sow in directly in the garden in fertile, warm soil after danger of frost has passed. Cucumber seeds will not germinate in soil colder than 60 degrees.
Sow seeds 3 inches apart in groups of 4-6. Cover with 1 inch of fine soil.
Space groups 19 to 26 inches apart each way.
Keep evenly moist.
Seedlings emerge in 7-14 days.
Thin to 3 or 4 strongest seedlings in each group when they are 1-2 inches high.
How to Grow
Keep weeds under control during the growing season. Weeds compete with plants for water, space and nutrients, so control them by either cultivating often or use a mulch to prevent their seeds from germinating.
Cucumbers have a shallow root system, mulches help retain soil moisture and maintain even soil temperatures.
Keep plants well-watered during the growing season, especially during dry spells. Plants need about 1-2 inches of rain per week during the growing season. Use a rain gauge to check to see if you need to add water. It's best to water with a drip or trickle system that delivers water at low pressure at the soil level. If you water with overhead sprinklers, water early in the day so the foliage has time to dry off before evening, to minimize disease problems. Keep the soil moist but not saturated.
As plants grow mulch to control weeds, keep fruits off the ground and conserve moisture
Do not move the vines, they are easily injured.
Monitor for pests and diseases. Check with your local Cooperative Extension Service for pest controls recommended for your area.
When cucumber seeds are direct-sown along a cucumber fence, vines can be trained to grow upright for easy picking and to save space for other plants to grow. Good companion vegetable plants are direct-sown radishes, bush snap beans, and transplants of compact herbs, peppers, eggplants and tomatoes. Attract bee pollinators by planting daisies such as sunflowers, cosmos, zinnias and coneflower, and mints such as bee balm, sage, oregano and lavender. More bees mean more chances flowers will be pollinated and develop into fruits.
Harvest & Preserving
Like most vegetables, cucumbers are tender and tastiest when harvested young before their seeds are fully developed.
Slicing cucumber varieties are generally ready for harvest when about six to eight inches long; pickling cucumber types at three to five inches- both in about 50-60 days from seeding.
To avoid damage cut fruit from the vine rather than pull
Don't allow the fruits to become overripe on the vine as this signals to the plant that the seed-development process is nearly complete and it will shut down.
Keep mature cucumber fruits picked to encourage further production. During hot weather cucumbers grow very fast, you may need to harvest every day.
Harvest the cucumber fruits early in the morning before the sun hits them for the best flavor and texture.
Planting Time
Spring, Summer
Sow Time
After Last Frost
Cucumber, Lemon
is rated out of
5
by
26
.
Rated

1

out of

5
by
DoctorC
from
I love these guys! Bad seeds this year though :(
I grew the same seeds last year with great success. The cucumbers are just fantastic, I even talked some people at Home Depot into buying some seedlings of these instead of normal Straight 8s. However! This year I'm having a real problem with germination. One seed has sprouted out of maybe 15 or so I've put in the ground. I even put more in to see if they'd start, and nothing yet. Maybe I just got a bad batch? The zucchini and squash seeds sprouted in next door hills just fine. Fingers crossed :(
Date published: 2015-04-30
Rated

3

out of

5
by
Klctrp
from
Lemon cucs
I have vines of these climbing over large piles of old timber in burn piles in our pasture. I would not touch them barehanded for fear they were poisonous. I am excited to know they are harmless & edible. I have no idea how they came to be on the property at two different locations unless birds or wind brought the seeds in. My thought was that they were some type of wild gourds. I made photos of the vines and fruit to help in my search for the identiy of them. There were 50 or more cucs at each location and the vines Looked to spread 6 to 10 feet but of course there may have been many plants that I couldn't see.
Date published: 2015-04-12
Rated

5

out of

5
by
TXM8
from
Can't wait to grow again!
Last summer was my first vegetable garden experience and I just picked seeds from burpee.com that seemed interesting and unusual. Our family loved the lemon cucumbers. We had them in salads, sandwiches, or just plain fresh out of the garden for a juicy treat! We are growing these again this summer! Would highly recommend for north Texas. It was EXTREMELY hot last summer and these cukes survived!
Date published: 2012-04-17
Rated

1

out of

5
by
Carpetbagger1
from
Disappointed
Last summer I planted a 12 foot row of these along a trellis. The plants grew and developed into large vines, but I didn't get a single cucumber all year. My other cucumbers did fine. I was incredibly excited to try these based on the reviews, and the failure to get any was the biggest disappointment in last year's garden. That being said I've ordered them again this year and am going to give them another shot. Only time will tell...
Date published: 2012-03-04
Rated

5

out of

5
by
MountainMama
from
The real lemon cucumber
I grew up on lemon cucumbers and have been growing them myself since I was about 10 (about 50 years!). I don't grow any other variety because nothing else can even come close to these. But if I ever missed picking one and it started to look like the ones in the picture, I would quickly lob it over the fence for the deer. I don't understand how anyone could possibly enjoy a lemon cucumber like the onse in the picture. The seeds would be big and hard, it would be watery and sour and disgusting. When picked they should have NO YELLOW on them whatsoever!! They are a beautiful pale green and the seeds are so tender you won't even know they are there! I feel bad that probably the majority of people who buy these don't like them because they mistakenly think they are supposed to look like a lemon! What a tragedy! So here's my little bit to help make the world a better place. I do peel them usually, but its not necessary if you rub the tiny black stickers off them with your thumb when you wash them. They are almost never bitter. If you get the odd plant that produces slightly bitter ones, just pull it out. Your other plants will produce plenty. You must keep them picked or they will stop bearing. Letting them get like that infamous picture would completely stop that section of the vine from bearing for a week! If you don't want to take up an ever-increasing patch of your garden (they continue to grow until frost), make a "cage" out of concrete reinforcing wire. 7' tall and about 2' in diameter. You can have it welded or use zip ties, or just bend the ends over to hook on the other edge. These work great for tomatoes as well. The holes in this wire mesh are big enough to reach your hand in to pick your cukes! Happy tender cucumber growing! And Burpee......you should know better!!!
Date published: 2012-01-09
Rated

5

out of

5
by
DreamingOfAutumn
from
Great Pickles
These very heavy-yielding cucumbers make for some awesome pickles. I have 4 vines and I pick roughly 3-5 cucumbers each day. I've had no signs of disease, but have had to squish a large amount of cucumber beetles. The young tender green fruit (about golf ball sized) are great for eating as-is or in salads, and the larger, more mature yellow cucumbers are perfect for refrigerator pickles. A jar of these pickles is a great and unusual hostess gift. I'll definitely be planting these again.
Date published: 2011-08-10
Rated

5

out of

5
by
MomOf3
from
Best Cucumber I've Tasted
These cucumbers were planted in our garden last year. We were renovating our house at the time so we had no time to maintain the garden and these cucumbers were growing all over the ground. We did not plant all of the seeds and we were picking a grocery sack full of cucumbers about every other day. We were eating them constantly and sending them to family, friends, and neighbors and still we had both crisper drawers overflowing at all times. AMAZING to say the least! They are best when they are light yellow and medium size. If they get large and dark yellow the seeds are to tough to enjoy. At medium size they are juicy and wonderful!
Date published: 2011-04-06
Rated

5

out of

5
by
DebB
from
definitely going to plant these again every year!
I planted these for the first time year and my expectations were high after reading reviews, yet I was still blown away! they are so crisp, delicious, mild, perfect size for snacking and salads. I put in 2 mounds with 2 plants and they went wild.. we had cucumbers everyday (and never got sick of eating them) used 20 lbs for pickles (SOOOO GOOD!!!) and gave way about another 20 lbs.. it was an extraordinary year for cucumbers! definitely going to plant these again every year! grow notes= cow manure the bed 1 week prior to seeding, water regularly, provide ample stake & trellis, begin light feedings monthly after 2 weeks with 9-12-12, companion planted with chamomile and sunflowers.
Date published: 2010-09-18
Rated

5

out of

5
by
Psyche
from
a must-get every year
We have been planting these in our gardens ever since i discovered them 3 years ago. These and the yellow pear tomatoes are a favorite with all the neighborhood kids. When you harvest them and how warm your garden gets makes big difference in the taste. In our all sun, 90+ degree garden they were the most flavorful. If you pick them too late, they will be woody and less flavorful. When they're a light yellow is best. Plus, if you pick them when they're a light yellow as apposed to a dark yellow, you will harvest more of them throughout the season.
Date published: 2010-03-31
Rated

5

out of

5
by
Kendra
from
Great taste
This was a wonderful cucumber. The biggest I picked was a bit bigger than my fist, but the rest were smaller and perfect snack size. Sliced, or just eating them whole, they were great. We didn't get support on them when they were young and they branched out everywhere. They had a TON of veggies on each plant too.
Date published: 2009-09-04
Rated

5

out of

5
by
SMiller
from
Yum!
I had seen these little cucumbers in a magazine about two years ago and was very curious. Well, we planted them this past summer and Wow! They have a great taste. I don't think we will ever grow anything else. Thier mild flavor is just perfect for in a salad, or just right out of your hand.
Date published: 2008-12-18
Rated

2

out of

5
by
LakeErieGarden
from
Nice looking is as far as it goes.
This is one heck of a bland, seedy cucumber. I have seen it described as mild and would agree it is closer to the flavor of crunchy water than anything else. Now, it is cool looking for sure. Quite the novelty but the flavor does not merit the space for me.
Date published: 2008-08-24
Rated

5

out of

5
by
Brandywine
from
This Won't Be My Last Time With These!!
This is my first time growing these cucumbers. I have never seen them where I live - even in the specialty stores. They were easy to grow and abundant! I had to cut vines that were growing along the ground because they were climbing all over my beans. What a treat to peek behind the large leaves and see a yellow surprise. My friends like them so much that I have been taking orders from them - I am selling them for gas money!! If you grow these make sure you have plenty of stakes or a teepee. Enjoy!!
Date published: 2008-07-30
Rated

5

out of

5
by
CAGardener
from
Unusual Cuke
I used to grow this variety years ago, and found that they were very suseptable to powdery mildew. After seeing them last year (2007) in the Burpee catalog I thought I would give them another try, and boy, am I glad I did! No problems with mildew this time, and what a producer. Great mild taste (just like I remembered), and I had cukes through the end of September. I planted them again this year (2008) and the vine is doing well even with our unusually cool early summer weather. I recommend that you grow these on a trellis/fence as it just makes it easier to see and pick the fruits once the plant starts producing (I use tomato cages for my cukes and have no trouble at all with them). All-in-all I would go ahead and give this unusual looking cuke a try.
Date published: 2008-06-09
Rated

5

out of

5
by
Marmoxmag
from
Exactly what they *should* taste like
I had lemon cucumbers for the first time in San Francisco and loved the flavor and color, so was happy to see that Burpee offered them. I tried them in my summer 2007 garden, and they lived up to what I was expecting. The fruits were healthy and sweet, truly slightly lemony, stayed crisp long in the fridge, and were great in many different preparations. The skin is a little on the thick side, so if that bothers you this might not be the best cuke for you. The vines were smaller than typical cuke vines and much more manageable. Another benefit is that the raccoons, deer, and groundhogs that typically ruin a few of my cukes left these alone. I highly recommend them.
Date published: 2008-02-25
Rated

4

out of

5
by
Finny
from
Prolific, to say the least
This is my second year growing these, in a reinvigorated raised bed (soil testing = good idea) and never have a day go by without a fresh lemon cucumber making it into my mouth. One plant has produced at least one cucumber every day since it started fruiting. Try to catch them when they're about racquetball size, before they get too large and seedy. So far, very sweet and not bitter - even when allowed to get enormous due to user error (read: my laziness). Not quite as bold as your typical slicing cuke, but do really well in a briney cucumber salad.
Date published: 2007-08-10
Rated

4

out of

5
by
Oniongardener
from
Excellent producer and mild taste
On a whim last year I planted these cukes. I had more cucumbers than I knew what to do with. They had a nice mild flavor and were wonderful in salads and in refrigerator pickles. I gave many away (no one knew what they were!) and had many comments on how good they were.
Date published: 2006-04-18
Rated

5

out of

5
by
Idaho veggies lover
from
I love these lemon cucumbers. I had been buying them for years in the markets, the flavors are mild yet tasty and if you have digestion problems these cucumbers will not bother you. When purchasing at a market the costs are high, now I can have as many as I wish. They are delightful in salads. Enjoy!
Date published: 2006-02-14