Carrot, Purple Dragon
Short Description
Gloriously sweet with the richest, most intense purple color.
Full Description
Slice it, shred it, love it. We love to make a cool summer carrot salad of yellow, orange and purple varieties they're delicious and a treat for the eyes. Carrot aficionados (and who isn't) will delight in this unique and tasty variety with its purple skin and light yellow core.
Buy this product
Order
Quantity
Price
Order:
1 Pkt. (1000 seeds)
Product properties
Type Some flowers and vegetables fall into subcategories that may define how they grow (such as pole or bush), what they are used for (such as slicing tomatoes or shelling peas), flower type, or other designations that will help you select the type of a class of plant that you are looking for.
Imperator
Days To Maturity The average number of days from when the plant is actively growing in the garden to the expected time of harvest.
65-70 days
Fruit Size The average size of the fruit produced by this product.
6 inches
Sun The amount of sunlight this product needs daily in order to perform well in the garden. Full sun means 6 hours of direct sun per day; partial sun means 2-4 hours of direct sun per day; shade means little or no direct sun.
Full Sun
Spread The width of the plant at maturity.
3 inches
Height The typical height of this product at maturity.
4-8 inches
100%
satisfaction
guaranteed
Video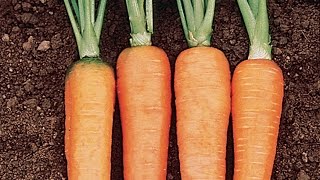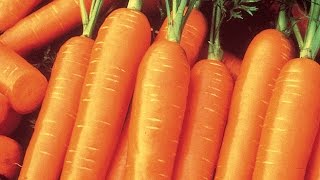 Carrots

Start Indoors

Starting seeds indoors is called Indoor Sow or Indirect Sow and these dates are when to sow seeds indoors in the spring or summer

Transplant

When to transplant bulbs or roots in the garden for spring

Start Outdoors

Starting seeds outdoors is called Outdoor Sow or Direct Sow and these dates are when to sow seeds outdoors in the spring or summer

Start Indoors Fall

Starting seeds indoors in the fall called Indoor Sow or Indirect Sow and these dates are when to sow seeds outdoors in the fall

Transplant Fall

Transplant Fall-When to transplant bulbs or roots in the garden for fall

Start Outdoors Fall

Starting seeds outdoors in the fall is called Outdoor Sow or Direct Sow and these dates are when to sow seeds outdoors in the fall

S

Succession Planting

This means that the plants have multiple harvests in a season

First Date: Apr-18 - Last Date: Jul-25

First Date: Aug-06 - Last Date: Sep-17

Jan

Feb

Mar

Apr

May

Jun

Jul

Aug

Sep

Oct

Nov

Dec
How to Sow
Carrots can be sown early, after danger of heavy frost is over. Sow every two weeks thereafter for continuous harvest, or simply sow a second crop in midsummer for fall harvest. In frost free areas, sow in fall.
Carrots do not like to be transplanted and are best sown directly into the garden bed. Sow carrot seeds in deep, well-worked soil in full sun. Straight roots require soil that is light, loosened deeply, and free of stones, so prepare a carrot planting thoroughly. Consider using a soil amendment such as compost if your soil is heavy. If you choose long carrot varieties, your soil will need to be worked more deeply.
Sow thinly in rows 12 inches apart and cover with ½ inch of fine soil. Firm lightly and keep evenly moist.
Since seedlings have fine leaves it may be beneficial to plant radish along with your carrot seed. The radishes will be harvested well before carrots form and act as a guide to the carrot row.
Seedlings emerge in 14-21 days.
Thin carrot plants to stand 1 inch apart when seedlings are 3 inches high.
How to Grow
Keep weeds under control during the growing season. Weeds compete with plants for water, space and nutrients, so control them by either cultivating often or use a mulch to prevent their seeds from germinating.
Deep, consistent watering and soil well-enriched with compost help carrots form high quality roots by encouraging lush leafy tops that shade the roots, helping to prevent "green shoulders."
Keep plants well watered during dry periods to promote uninterrupted growth. Plants need about 1 inch of rain per week during the growing season. Use a rain gauge to check to see if you need to add water. It's best to water with a drip or trickle system that delivers water at low pressure at the soil level. If you water with overhead sprinklers, water early in the day so the foliage has time to dry off before evening, to minimize disease problems. Keep the soil moist but not saturated.
Monitor for pests and diseases. Check with your local Cooperative Extension Service for pest controls recommended for your area.
Harvest and Preserving Tips
To make harvesting easier, soak your carrot bed with water before pulling. Twist the tops off while pulling the roots up.
You can leave carrots in the ground after the first frost. In cold climates, pull carrots up before the ground freezes. In warm climates, you can harvest carrots all winter.
Cut the greens off the top after harvest to about ¼ - ½ inches above the shoulder. This will help the carrot to keep longer as the greens can take moisture from the root.
Carrots store best at 32-38 degrees F at 98% humidity.
You can store them in the refrigerator in plastic bags, or they may be blanched and frozen for later use.
Carrots may be canned or pickled as well.
Days To Maturity
65-70 days
Planting Time
Fall, Spring
Carrot, Purple Dragon
is rated out of
5
by
16
.
Rated

4

out of

5
by
Clanlars
from
Turned out great!
Love these purple carrots! They taste great and are full of vitamins!
Date published: 2017-07-15
Rated

3

out of

5
by
Cowgirl980
from
Cool looking Carrot
They grew ok for me, not like other carrots would. The only thing was mine made my fingers turn purple after I cleaned them.
Date published: 2016-12-30
Rated

4

out of

5
by
leojen
from
So..
I've grown these two years running. I tried these in window box planters/raised bed for year one, and in the planters year two. Both years these were successive sown in late march/early april and didn't get big enough to harvest until late august and well into fall. This year, I had let the smaller ones stay in the pots into the fall and winter, and still not much growth in the cooler weather. What was sown into the raised beds the first year definitely yielded a larger, more robust crop, so no more planters I suppose. Perhaps this year I'll sow them earlier in spring, and maybe try for a fall crop. I didn't get any carrots longer then 5 or so inches either year. What few were big enough to harvest tasted fine, almost "spicy", when cooked, were a little bitter raw, and the color wonderful. People who have never seen or heard of these are amazed when I show them a picture of a harvest.
Date published: 2016-02-22
Rated

4

out of

5
by
Ian Curtis
from
Cool carrot but unpredictable results
These are cool to grow but I have had variable results each year from very good and sweet... to tough and tasteless. Not as vigorous as more common types either. Not to discourage you but these are more of a challenge and seem to need more ideal conditions... but are worth the effort when you get the really nice yellow-oranged cored purple carrots. Give them a try.
Date published: 2016-02-18
Rated

2

out of

5
by
Adalaide
from
beautiful but disappointing
These were amazingly easy to grow and required no maintenance at all. They're beautiful, and the reason we chose these was for something different. My husband only eats raw carrots, but these are not good raw, they have a weird, bitter taste when they're uncooked. That doesn't stop my rabbit from loving them. They also grew rather fat and stubby here which I saw was an issue for someone else in my general area. I'm not sure if it's the area or the carrots, but I was unimpressed with their length.
Date published: 2014-09-17
Rated

3

out of

5
by
WeezyG
from
Kind of bitter
These carrots grew nicely in my garden but they have kind of a bitter after taste to them. When they're cooked the bitter taste goes away but not so good raw for some reason.
Date published: 2014-08-14
Rated

5

out of

5
by
chihuahuaman12
from
A Wonderful Ancient Carrot!
These carrots are one of the only purple carrot seeds I can find and they are very easy to grow and are very productive. Many people think seeing purple carrots is odd but seeing orange carrots should be odd. In 3000 B.C.E., the first carrots were cultivated in present day Afghanistan. Afghanistan used to be a lush, fertile area near the Fertile Crescent. The carrots grown there, like these, were purple on the outside with a yellow, gold core. The new carrot seeds spread through the Middle East, Europe, and Asia. The Greeks and Romans cultivated carrots because they believed carrots were a very powerful aphrodisiac. Galen, a famous Roman physician, was the first person to identify carrots from parsnips. Carrot seeds spread to Asia, Africa, and other places by Arab traders. By this time, carrots had come in purple, yellow, green, red, white, and black. Orange carrots weren't bred until the sixteenth century in Holland, modern day Netherlands. They bred orange carrots to match the Dutch Royal House of Orange. By the seventeenth century, Holland was the highest producer of the first four carrot breeds they created: Early Half Long, Late Half Long, Scarlet, and Long Orange. All orange carrots we enjoy today are descendants of these four breeds. Today, you can find orange, purple, red, yellow, white, dark red, green, and rarely black carrots. In 1997, Iceland created a chocolate-flavored carrot, but it was withdrawn in just eight months. Some carrots contain an antifreeze like protein that stops ice crystals growing. This antifreeze can be used for medical use and preservative for canned food. If someone tells you that you will die from drinking antifreeze, you can say, "not necessarily." Carrots are a very good source of vitamin A which helps you prevent getting night blindness, in which the eye responds very slowly to changes in light. These carrots grew very easily for me when I directly sow them. I suggest sowing seeds on toilet paper because carrot seeds are very small and can blow away easily. Toilet paper dissolves quickly in soil and provides color contrast. Do not plant carrots in rocky soil unless you want to pull up a purple hand-shaped carrot. Carrots grow and mature surprisingly quickly so pull them up earlier than other crops. When you harvest the carrots pull from the point closest to where the leafy stems meet the carrot root or the actual carrot if it projects from the ground. When preparing carrots, chop off the leafy stems and put them in a compost or the trash. Next, cut the carrot into little "coins" about a quarter to a half inch thick. Next, put olive oil, pepper, salt, and if you want a unique taste add cinnamon into a small pan over the stove at medium. Wait till the "coins" turn a dark, gold, warm color and then serve and enjoy! These ancient carrots only take up three inches of room and grow up to 8 inches tall! If you want to grow and taste the original, 5,000 year old carrots that will appeal to your taste, sight, and appetite, you must buy these great carrots. It's nice to know that someone can continue a forgotten 5,000 year old wonder of a carrot! Good Luck! Happy Planting!;)
Date published: 2013-01-17
Rated

5

out of

5
by
MAdair
from
Great Purple Carrot
Great purple color really stands out in a bunch. Taste equal to the sweet treat hybrid growing in the next row. Will grow next year. The purple color is little more than skin deep on the young carrots that I have picked. The carrots do not have a uniform shape.
Date published: 2012-06-05