Bean, Rattlesnake Snap
Short Description
Whether harvested fresh or dried, these beans are full of great heirloom flavor.
Full Description
HEIRLOOM. Dark green and streaked with purple, the pretty and distinctive 7-8" pods are filled with light buff-colored seeds splashed with dark brown. Whether you harvest them as snap beans at about 60 days or as dry beans at about 90 days, you are assured excellent flavor. Vines, growing to 10', are drought-resistant.
Buy this product
Order
Quantity
Price
Product properties
Type Some flowers and vegetables fall into subcategories that may define how they grow (such as pole or bush), what they are used for (such as slicing tomatoes or shelling peas), flower type, or other designations that will help you select the type of a class of plant that you are looking for.
Pole Snap
Days To Maturity The average number of days from when the plant is actively growing in the garden to the expected time of harvest.
60-90 days
Fruit Size The average size of the fruit produced by this product.
8 inches
Sun The amount of sunlight this product needs daily in order to perform well in the garden. Full sun means 6 hours of direct sun per day; partial sun means 2-4 hours of direct sun per day; shade means little or no direct sun.
Full Sun
Spread The width of the plant at maturity.
12-18 inches
Height The typical height of this product at maturity.
96-120 inches
100%
satisfaction
guaranteed
Video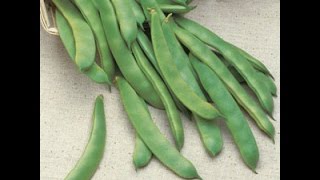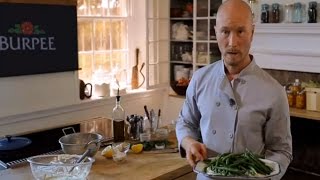 Beans

Start Indoors

Starting seeds indoors is called Indoor Sow or Indirect Sow and these dates are when to sow seeds indoors in the spring or summer

Transplant

When to transplant bulbs or roots in the garden for spring

Start Outdoors

Starting seeds outdoors is called Outdoor Sow or Direct Sow and these dates are when to sow seeds outdoors in the spring or summer

Start Indoors Fall

Starting seeds indoors in the fall called Indoor Sow or Indirect Sow and these dates are when to sow seeds outdoors in the fall

Transplant Fall

Transplant Fall-When to transplant bulbs or roots in the garden for fall

Start Outdoors Fall

Starting seeds outdoors in the fall is called Outdoor Sow or Direct Sow and these dates are when to sow seeds outdoors in the fall

S

Succession Planting

This means that the plants have multiple harvests in a season

First Date: May-16 - Last Date: Jun-13

Jan

Feb

Mar

Apr

May

Jun

Jul

Aug

Sep

Oct

Nov

Dec
How to Sow
Because beans are members of the legume family of plants, they can benefit from an application of a soil inoculant designed for beans and peas, prior to planting. The inoculant will enable the plants to take nitrogen from the air to use as fertilizer, which can increase crop yield and quality.
Sow in average soil in a sunny location after danger of frost and soil has warmed, from spring to early summer. Sow after the soil has warmed, as seeds may rot in cooler soils.
Coat untreated seed with an inoculant.
Sow in rows 24 inches apart. Sow seeds 3 inches apart and cover with 2 inches of fine soil. Firm lightly and water gently.
Seedlings emerge in 10-14 days depending on soil and weather conditions.
Keep sowing bush bean seeds every 2 weeks for a constant supply of beans.
Thin gradually to stand 12 inches apart when seedlings are 1-2 inches high.
How to Grow
In dry weather, keep soil well-watered. Plants need about 1 inch of rain per week during the growing season. Use a rain gauge to check to see if you need to add water. It's best to water with a drip or trickle system that delivers water at low pressure at the soil level. If you water with overhead sprinklers, water early in the day so the foliage has time to dry off before evening, to minimize disease problems. Keep the soil moist but not saturated.
Cultivate or mulch to keep weed-free, but do not work or handle plants when leaves are wet.
Beans as companion plants: Planted closely in rows spaced around two feet, bush bean plants blend well with like-sized warm-season vegetables such as peppers, tomatoes and eggplants. Between towers of pole bean plants, planting vines such as squash can help keep weeds down. Pole beans can help protect cool-season vegetables such as spinach and lettuces, as the weather warms.
Harvest and Preserving Tips
For fresh use, pick pods as soon as well-filled out with peas
For dried bean use, harvest in about 80 days, when the pods start to dry on the plant.
To Dry Beans: Allow the beans to stay on the plants until they are partially dry. Then pull up the plants and hang them in a warm, dry place with good air circulation until the pods and seeds are thoroughly dry. Shell the beans and save the pods and plants for composting.
Days To Maturity
60-90 days
Planting Time
Spring, Summer
Sow Time
After Last Frost
Bean, Rattlesnake Snap
is rated out of
5
by
11
.
Rated

5

out of

5
by
deloiter
from
Produce lots and all summer long
I have grown these the last two seasons and I don't grow anything else now. The kids love the name, love the taste and we can the bejeebers out of them. No diseases but the beetles attacked them so we attacked the beetles. The plants recovered great and produced until hard frost.
Date published: 2018-02-21
Rated

5

out of

5
by
Greg L
from
Best pole beans ever
My dad use to plant these beans in our garden when I was a kid. I have planted them every year since I have been an adult. That means I have been eating them for 50+ years. They are easy to grow and even better to eat. We can about 50 quarts every year. I you cook them with a ham hock for about 3 to 4 hours they are great.
Date published: 2017-01-22
Rated

2

out of

5
by
Wendyseuss
from
Prolific but "beany" tasting
Easy to grown and yields tons of beans but my family found the taste too "beany." We prefer traditional green beans, which have a milder flavor.
Date published: 2016-09-15
Rated

5

out of

5
by
footballrus1
from
great climber
Grew in 2015 for the first time. Fantastic bean!!! Grew and produced an incredible amount of beans. Pick early to avoid the strings! They have become one of my permanent garden staples now. When canned, water turns darker and beans are green. You lose the red coloring, but retain the flavor! Still eating summers pickings. Must have bean.
Date published: 2016-03-10
Rated

5

out of

5
by
BuzzarsRoost
from
Awesome Bean
We have clay soil and I was very worried anything would grow the first year. But with just a bit of work we dog a line added a bit of potting soil and planted the rattle snake beans also bush beans and pole beans . Well the bush and pole were a fail, but though a hot summer a lot of weird weather this year and no water to speak of this fall so far the rattle snake beans just kept giving and giving. It is now Oct. 23rd and I have to pick them again they just go on and on I'm not complaining because they also taste awesome will be planting much more next year these beans are a big winner, so is Burpee seeds
Date published: 2015-10-23
Rated

5

out of

5
by
okdeb
from
Favorite for Flavor and Productivity
I first grew this bean several years ago in earthboxes with makeshift trellises. It was the first time I'd grown this bean so I didn't realize how long the vines get. My vines climbed the trellises, back down the other sides and created a thick mass of vines. They stopped producing during the extreme heat, but started up again when the temperatures cooled down a bit. These beans are easier to spot for picking because of the streaks and they don't develop strings unless they grow quite large. We love the flavor and I really like the beautiful purple blossoms. They are very productive too and the vines end up being at least 10 to 12 feet long. This year I planted them on cane pole teepees in an area I had to fence to keep the rabbits from chewing off the young plants. Many of the seeds I planted didn't germinate, but I'm still getting a LOT of beans from the few that did. We're in northeastern OK, so the heat is often extreme. This year I had to plant beans 3 times before I got some established because we had a lot of rain early in the season. Too much rain combined with our clay soil meant the seeds rotted instead of germinating. The second time I planted, a few beans did germinate, but were quickly chewed off by rabbits. After turning the area over again and fencing it, I finally got some plants established. In previous years, I've canned my green beans in pint jars, but this year I'm freezing them. I did a little research and discovered that blanching isn't critical, especially if your beans are grown naturally without chemicals. I still wash them and spread them out to dry to avoid ice crystals, but not blanching first saves a ton of time and work. I put mine into quart size zipper bags, filling them about 3/4 full and then insert a straw to suck most of the air out before completely closing the bag. I then pack several quart bags into a gallon ziplock bag before storing in the freezer. This year I also planted some greasy beans for the first time. They've turned out to be excellent too, but they have strings so they're a little more work. I still plan to grow Rattlesnake beans going forward, even though I'll try various other beans. No matter how many different varieties I try, I expect Rattlesnake to remain a constant in my garden plan. Because it was so late in the season before I got mine producing, I'm not sure I'll have time to let some mature for seed saving. I haven't tried them as a dry bean yet, but hope to in the future.
Date published: 2015-09-09
Rated

5

out of

5
by
artist07
from
You won't be disappointed!
These beans do not disappoint. They are delicious raw or cooked and they are still producing in late October. Be sure to have good support for the plants because they are healthy, abundant growers.
Date published: 2014-10-22
Rated

5

out of

5
by
Monosbeast
from
Wonderful Beans!!
We live in town, and our garden size is small, so we were looking for ways to maximize our space. Not having any experience with pole beans, we did some research online, and found several varieties of them. The name caught my eye, my wife agreed, and we thought we would try some. We have not tried anything else. For the last 3-4 years this is what we buy for beans in our garden. The taste is wonderful, they grow on pretty much anything, and they continue to produce beans well into fall. Our garden is fenced in with a woven wire fence, about 4 foot tall, and we plant the seeds around the edge of the fence, leaving all the room in the garden for the rest of the veggies. I recommend these to all our friends, and they enjoy them as much as we do. The purple stripes make them easy to see when picking, so you get fewer beans that are over sized from being missed at picking time.
Date published: 2014-05-11