Bean, Blue Lake 47 Bush
Short Description
A very flavorful, stringless bean.
Full Description
We took the best qualities of Blue Lake 274 and made a bean with more flavor and tenderness. Blue Lake 47 is upright and has medium-thick pods that are plump, tasty and at their flavorful peak when 6" long. Pick them daily to enjoy a bountiful and extended harvest. No trellis or poles are required for this bush type bean.
Buy this product
Order
Quantity
Price
Product properties
Type Some flowers and vegetables fall into subcategories that may define how they grow (such as pole or bush), what they are used for (such as slicing tomatoes or shelling peas), flower type, or other designations that will help you select the type of a class of plant that you are looking for.
Bush Snap
Days To Maturity The average number of days from when the plant is actively growing in the garden to the expected time of harvest.
58 days
Fruit Size The average size of the fruit produced by this product.
6 inches
Sun The amount of sunlight this product needs daily in order to perform well in the garden. Full sun means 6 hours of direct sun per day; partial sun means 2-4 hours of direct sun per day; shade means little or no direct sun.
Full Sun
Spread The width of the plant at maturity.
10 inches
Height The typical height of this product at maturity.
15-20 inches
100%
satisfaction
guaranteed
Video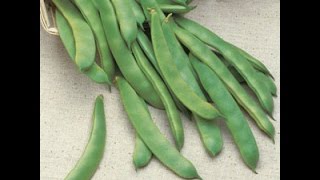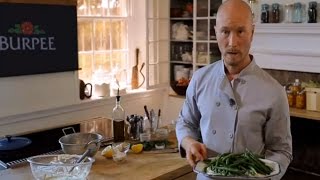 Beans

Start Indoors

Starting seeds indoors is called Indoor Sow or Indirect Sow and these dates are when to sow seeds indoors in the spring or summer

Transplant

When to transplant bulbs or roots in the garden for spring

Start Outdoors

Starting seeds outdoors is called Outdoor Sow or Direct Sow and these dates are when to sow seeds outdoors in the spring or summer

Start Indoors Fall

Starting seeds indoors in the fall called Indoor Sow or Indirect Sow and these dates are when to sow seeds outdoors in the fall

Transplant Fall

Transplant Fall-When to transplant bulbs or roots in the garden for fall

Start Outdoors Fall

Starting seeds outdoors in the fall is called Outdoor Sow or Direct Sow and these dates are when to sow seeds outdoors in the fall

S

Succession Planting

This means that the plants have multiple harvests in a season

First Date: May-16 - Last Date: Jun-13

Jan

Feb

Mar

Apr

May

Jun

Jul

Aug

Sep

Oct

Nov

Dec
How to Sow
Because beans are members of the legume family of plants, they can benefit from an application of a soil inoculant designed for beans and peas, prior to planting. The inoculant will enable the plants to take nitrogen from the air to use as fertilizer, which can increase crop yield and quality.
Sow in average soil in a sunny location after danger of frost and soil has warmed, from spring to early summer. Sow after the soil has warmed, as seeds may rot in cooler soils.
Coat untreated seed with an inoculant.
Sow in rows 24 inches apart. Sow seeds 3 inches apart and cover with 2 inches of fine soil. Firm lightly and water gently.
Seedlings emerge in 10-14 days depending on soil and weather conditions.
Keep sowing bush bean seeds every 2 weeks for a constant supply of beans.
Thin gradually to stand 12 inches apart when seedlings are 1-2 inches high.
How to Grow
In dry weather, keep soil well-watered. Plants need about 1 inch of rain per week during the growing season. Use a rain gauge to check to see if you need to add water. It's best to water with a drip or trickle system that delivers water at low pressure at the soil level. If you water with overhead sprinklers, water early in the day so the foliage has time to dry off before evening, to minimize disease problems. Keep the soil moist but not saturated.
Cultivate or mulch to keep weed-free, but do not work or handle plants when leaves are wet.
Beans as companion plants: Planted closely in rows spaced around two feet, bush bean plants blend well with like-sized warm-season vegetables such as peppers, tomatoes and eggplants. Between towers of pole bean plants, planting vines such as squash can help keep weeds down. Pole beans can help protect cool-season vegetables such as spinach and lettuces, as the weather warms.
Harvest and Preserving Tips
For fresh use, pick pods as soon as well-filled out with peas
For dried bean use, harvest in about 80 days, when the pods start to dry on the plant.
To Dry Beans: Allow the beans to stay on the plants until they are partially dry. Then pull up the plants and hang them in a warm, dry place with good air circulation until the pods and seeds are thoroughly dry. Shell the beans and save the pods and plants for composting.
Planting Time
Spring, Summer
Sow Time
After Last Frost
Bean, Blue Lake 47 Bush
is rated out of
5
by
32
.
Rated

1

out of

5
by
Farm Girl
from
Poor Germination
I planted Blue Lake 47 last year and was very pleased with the results. I had a wonderful crop of tasty, delicious beans. This year I planted a new packet of Blue Lake 47 (organic) and which had very poor germination. Several weeks later I planted another row and had the same poor germination. Don't know if the "organic" made the difference, but I was very disappointed with this year's results. I may try another variety next year.
Date published: 2016-06-25
Rated

1

out of

5
by
Old Gardener
from
Didn't germinate
I have been growing these beans for years and never had any issues before. This year, the first planting had one seed germinate in the entire row. I tried again with a second planting and three seeds germinated. I tried again using some seeds I had left from three years ago and most of them germinated.
Date published: 2016-05-27
Rated

5

out of

5
by
Roy C
from
Abundant!
Last growing season was the first time I attempted home gardening. I started with beans, tomatoes and other easily grown varieties. Living in Maryland, our weather is unpredictable and quickly changing. I planted 2 of these seeds in two rows, about 12 inches by 12 inches apart and they grew so quickly that I had beans in 30 days or so. After the beans appeared, I was blown away by how large, thick and full the pods were. Beautiful green color and they continued to produce throughout the fall. We got enough beans from one pack of seeds to cook nightly for 6 months!!! The taste was fantastic and it guaranteed I'll planting these again this season! A real winner in the northeast here!
Date published: 2016-03-14
Rated

5

out of

5
by
evl03
from
Instant results
Seeds were promptly shipped and received. Planted them the next day and within 3 days they were already sprouting. Purchased them along with some Kale, lettuce, and Nantes Carrots and saw sprouts from all 4 seeds within a few days. Very good seeds and looking forward to the final product. ***Side Note*** This is my first attempt at "urban" gardening, and thus far I have seen positive results.
Date published: 2015-10-19
Rated

3

out of

5
by
jennie1965
from
Mixed feelings
I've only been gardening 3 years, so still not quite sure what is typical. But, year one, I had Blue Lake 47 and they germinated and produced VERY well!. At the end of that season (2013), when Burpee put seeds on sale, I ordered seven or eight pkts of Blue Lake. I also ordered some Tenderpod. In 2014, I had some serious health issues, and didn't end up planting any beans. Beginning 2015, I planted 3 containers (I use 36 gallon plastic storage totes with drainage holes added) of Blue Lake and had lovely plants, not much produce though. About a month later, I planted 2 more containers Blue Lake, got exactly 6 plants (out of an entire envelope of seeds), but those 6 did produce much better. A couple of weeks later, I uprooted the first plants, fertilized and planted three containers Blue Lake again. From that envelope of seeds, I didn't get even one plant. The next week, I had harvested all the peas I'd planted, so cleaned out and fertilized those three containers. Planted those with Tenderpod and was overwhelmed with how quickly those plants grew. So I did another three containers Blue Lake, and got better results. So, is it "normal" to have so much variation between pkts of seed? The beans I've gotten from Blue Lake are very tasty and nice sized...they are "beautiful" beans! Will I plant Blue Lake 47 again? Yes, but if I have issues with them in 2016, probably not after that. I hope my comments are helpful to someone.
Date published: 2015-09-27
Rated

5

out of

5
by
jrzygrl
from
YUM!
Profuse producers of tasty, tender beans. Great choice for a small space.
Date published: 2015-07-06
Rated

1

out of

5
by
Budman
from
Poor Germination with Blue Lake 47.
Planted four rows of Blue Lake 47 this spring and had a very poor germination rate on all four rows. I planted two rows of the Triomphe de Farcy Bush bean at the same time and had extremely good germination. I have never had such a poor germination rate on a bush bean before.
Date published: 2015-06-24
Rated

5

out of

5
by
WillyC
from
Excellent Producer
Grew the Blue Lake 47s for our first garden year. Had about 95% germination within a week and had a yield of 25 lbs out of 18 row-feet. Excellent flavor and the texture was pleasant.
Date published: 2015-02-01
Rated

4

out of

5
by
MichaelH
from
Excellent Bush Bean
The blue lake 47 bush bean has a very high germination rate. The plants grow quickly, produce a good amount of beans and can be crowded together without many drawbacks. I plant about 50 of these plants in a 4x8 foot raised garden and ended up with about 30 cans of beans that were vacuum sealed and put in the freezer. They lasted well into the winter and I planted more this year with the same results. Highly recommended.
Date published: 2014-09-17
Rated

5

out of

5
by
Barbm1020
from
Abundant beans
I planted Blue Lake beans this year as I knew they were reliable, and they have produced very well. The beans are tender and delicious and don't get fuzzy even if they are on the vine an extra day or 2.. Even in an unusually rainy summer the plants did not rot and we have had plenty of beans for 2 months now. It's September and I'm still picking beans and freezing them for the winter.
Date published: 2014-09-06
Rated

5

out of

5
by
LittlePig
from
Exceeded my expectation.
Very hardy. For harvest I put my hand under the bean leaves and grabbed cascade after cascade of beans. Best producer I've ever had.
Date published: 2014-09-04
Rated

5

out of

5
by
BravePioneerWoman
from
Love This Bean
Burpee recommended this variety to replace Baritone, which is no longer available. IT'S GREAT! Good germination, mostly upright plants keep beans off the ground, picking mature beans now (end of July) while more tiny flowers just forming, good yield & beans let go easily when they're ready. North Idaho is not the most hospitable environment, but these are holding their own through cold rain and upper 90s.
Date published: 2014-07-30
Rated

1

out of

5
by
ginrickety
from
No Germination - 40 seeds not one sprout
Planted these last summer when we first bought our house and I thought I must have done it wrong or it was too late in the year (August 1st) 20 seeds with no germination. This year I have planted the same seeds in the spring, in a different spot with wonderful soil next to Rattlesnake Pole Beans and some scarlett Runners. Sure enough, I have a ton of the other beans that are 4 to 5 inches tall, and not one germinated Blue Lake Bush bean sprout.
Date published: 2014-06-18
Rated

1

out of

5
by
Bmax1985
from
Didn't Germinate
I don't have the packet anymore to document the batch number but like the other reviewer from 2014, I've got no germination. I contacted customer service and hopefully they'll send another packet. Now I'll be starting later than I wanted to though.
Date published: 2014-06-02
Rated

1

out of

5
by
Dclark21
from
Awful germination
I planted 30 seeds using a Burpee starter greenhouse following the directions precisely. Of the 30 seeds, precisely two were usable. Some looked like they were going to break and just stopped while the rest just did nothing. 2014 seeds, Lot 8 if it means anything to anyone.
Date published: 2014-05-29
Rated

5

out of

5
by
FarmerTK
from
Beananza
Terrific yield - twice! Planted just 9 seeds in mid May. All resultant plants looked good through late June, but no pods yet. The heat wave in July brought burst no. 1 - must have picked 4-5 lbs. Sweet and crunchy right off the plant, and still sweet and crunchy after a quick steam to have as a side with dinner. Was surprised to see more white flowers in August. Burst no. 2 followed a few weeks later - equally as high-yielding as the first burst. Very low maintenance - just water and Esoma fertilizer now and then - and hearty growers; the plants even managed to produce despite encroaching zucchini plants. Adding capacity for next year's crop.
Date published: 2013-09-02
Rated

5

out of

5
by
Salsalady
from
The best beans ever!
I have planted these beans for 14 years. Each year I get an amazing crop, regardless of the weather. This year was incredible. I canned 163 qts. green beans. The most ever. I will never plant another bean. Way to go Burpee!
Date published: 2013-08-29
Rated

5

out of

5
by
Mickey
from
Fast and furious
Sowed these in 4 x 8 raised bed on June 2. Harvested several pounds today (July 18 -- only 46 days). Excellent flavor! The bushes are loaded with flowers and tiny beans. So far, they appear to be prolific and disease free. Very pleased and will plant again.
Date published: 2013-07-19
Rated

5

out of

5
by
SoCalGrower
from
Fantastic flavor and productivity!
I'm in zone 10. I grew these beans last year and before the heat of the summer really got started (90 - 100 degrees) these plants grew fast and produced a ton of beans. It was my first year gardening and I didn't know bush beans were determinate so I will only grow pole varieties this year to extend my harvest. However I was very happy with the flavor of these. We ate them cooked and canned them. Excellent beans.
Date published: 2013-01-26
Rated

5

out of

5
by
ArizonaGardenGirl
from
Straight green beans
These beans grow straighter than any I've ever seen. Makes them super easy to put into jars for canning or pickling.
Date published: 2012-05-14
Rated

4

out of

5
by
LoloGardener
from
Tender and Stringless
I used to always plant the Blue Lake 274, but these are my new favorite!
Date published: 2012-02-06
Rated

5

out of

5
by
Chard
from
Excellent bean
I am very happy with the production and flavor of these beans. Had a problem with them getting layed done by a storm but continued to produced. Will plant again.
Date published: 2011-08-30
Rated

5

out of

5
by
mdickey
from
Great beans every year
Great flavor and easy to grow!
Date published: 2011-07-23
Rated

5

out of

5
by
DTrain
from
Absolutely the best!
Two summers ago I came across this green bean and decided to give it a try in our community garden. I was so pleased with it that I wanted to plant it again last summer.........but I was not able to find the seeds in any of my local garden stores. I planted Blue Lake 274 and was disappointed (not near as tasty and the bushes tended to fall over). This year I was determined to try and find Blue Lake 47 again, so I was very excited to find it here at Burpee. The bush stands on it's own without needing any support. The bean is so tender and full of flavor. TRY it you'll LIKE it!
Date published: 2011-01-21