Tomato & Vegetable Blossom Set Spray
Short Description
Grow power! All-natural spray speeds harvest and increases yields.
Full Description
This all-natural, ready-to-use spray has the biological power to promote blossom set and fruit development. Simply apply it on your plants and the natural plant hormone helps blossoms set fruit even under poor weather conditions. Nearly every blossom will produce faster, larger, meatier fruit-ripening up to 3 weeks earlier. Works on most vegetables: tomatoes, peppers, eggplant, cucumbers, melons and strawberries.
Buy this product
Order
Quantity
Price
100%
satisfaction
guaranteed
Video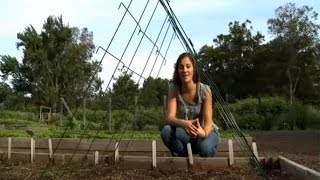 Tomato & Vegetable Blossom Set Spray
is rated out of
5
by
17
.
Rated

5

out of

5
by
GeoGeoGeo
from
Lots of flowers AND tomatoes - used same seeds!
I was skeptical, but wow, wow, wow, wow, wow! Used exact same packet of seeds to germinate plants as last year, same garden soil, but lots more tomatoes.
Date published: 2019-06-22
Rated

4

out of

5
by
SamTheGardenFiend
from
Works well
I had decided to use this on half my plants this year so I can see the difference. While the ones that were sprayed didn't grow faster or more, I didn't have any problems with blossom rot with them. I did lose a few peppers that weren't sprayed. So while I wouldn't call it "miraculous" it definitely didn't hurt
Date published: 2018-09-01
Rated

5

out of

5
by
Cheryl Joy
from
Works great!
I've used this product for about 4 years now and love it! It increases my tomatoe and cucumber productivity without fail. Yes, the pump does have a tendency to clog but I just pour the remaining contents into the next bottle. Or, rinse out after each use by holding the pump in clean water and pump a few times. Annoying, but the increased production is worth the effort.
Date published: 2017-10-13
Rated

2

out of

5
by
DeeJ
from
Works good, bad pump
Works wonders for setting pepper fruit in our cool costal climate. The problem is that the thumb pump only works for half the bottle then quits. It does it every year, and every year I have to transfer to a better sprayer. Seems to me, for the price paid, improvements could be made to the pump.
Date published: 2017-06-14
Rated

1

out of

5
by
Pmiejunot
from
No Results
This stuff didn't work for me. I noticed no difference in production of flowers or fruit.
Date published: 2014-11-08
Rated

4

out of

5
by
Mimi5
from
Spray Bottles,
Spray problem is easy to solve. Empty contents in a spray bottle from the dollar store. Cheaper than going back to the store or returning it by mail.
Date published: 2014-04-29
Rated

1

out of

5
by
jjtisch
from
Spray problems
I just tried this for the first time yesterday and am having the same problem as most on this site: The sprayer doesn't work half the time. What's with that? One would think the problem would be solved by now. What am I going to do with this stuff? Anyone have a solution? Don't buy it until they get the sprayer problem fixed
Date published: 2013-05-11
Rated

4

out of

5
by
emacco
from
Worked like a charm!
I used this spray last season for the first time on my tomatoes and peppers and had a bumper crop, picking the last of my peppers in November! I would have given it 5 stars but the pump, as mentioned by others, can be temperamental. And when you have 50 new blossoms to spray every few days, it can become quite tedious and tiring. Would love to see an improvement on the application of this spray, especially the ability to spray from any angle.
Date published: 2012-02-10