Sea Magic Organic Growth Activator
Short Description
All-natural wonder elixir for super growth.
Full Description
Gardeners can't say enough good things about Sea Magic, the dry soluble seaweed extract to add to water to boost the vigor of everything you grow: fruit and vegetable crops, flowers, fruits, lawns, and houseplants. Winners in tomato-growing contests and strawberry and raspberry growers have credited seaweed for their successful bumper crops. We use it everywhere regularly-on flower beds, shrubbery, fruits and vegetable crops. Sea Magic all-natural formula promotes robust growth, bountiful blooms and better-tasting crops. Made from seaweed harvested in the North Atlantic, Sea Magic micro-nutrients, amino acids, growth-promoting and disease-fighting powers help deliver magical yields. Sea Magic is super-concentrated-a single packet makes up to 60 gallons-enough to treat all your plants for months. Apply every two or three weeks.
Buy this product
Order
Quantity
Price
$7.95
Buy 2 or More for $7.99 each
100%
satisfaction
guaranteed
Video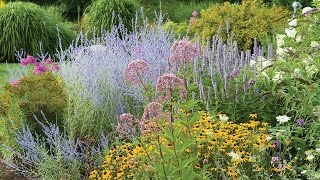 Sea Magic Organic Growth Activator
is rated out of
5
by
93
.
Rated

5

out of

5
by
Susu
from
Fig tree
I recently bought a fig tree and accidentally forgot to water it for almost a week. My fig tree was totally wilted. I used a little bit of this stuff and he came back to life the same day. Thank you.
Date published: 2019-08-30
Rated

5

out of

5
by
Elizabeth D
from
So far, so good
I'm doing my own garden for the first time, a butterfly garden and vegetable containers, all in the Texas heat (and we're having a record breaker so far this year.) I've had a lot of sets arrive by mail that have been absolutely beaten due to the heat in transport, and a lot of new plants that have gotten battered by the unseasonable heat. From my whiskey barrels of gerberas to my poor, shipping-battered plants to my newly-planted-prior-to-scorching-heat strawberries, Sea Magic's perked everything right up. I'm not having the sludge problems others have reported, but what I did was buy a gallon of distilled water, pour enough out to put in the Sea Magic, put the lid back on and shake. I shake again before every use, and I kept the gallon jug for reuse. So far, it's worked perfectly. Here's hoping it'll help me get everything through the summer!
Date published: 2018-05-28
Rated

5

out of

5
by
EbiT
from
Love this stuff
I have never used this as directed. I add a little to my watering can and water the veggies. Last year my harvest was so minimal. Used this and in a few days production had increased. I could go to the garden everyday fir my family of 6. I am ordering more now! I just used the last of mine on some sad flowers.
Date published: 2018-05-27
Rated

5

out of

5
by
Leevi
from
I swear by it! Super growth, healthy plants.
I got a late start to my garden last year and didn't use sea magic. Between the late start, weather and by not using sea magic my garden was pathetic. In previous years using sea magic, my plants had a fast start, healthy growth, no transplant shock and the tomatoes had the most delicious flavor. My non-dardening husband actually asks what's wrong with my tomatoes because they are large, bursting with flavor and don't have the bland look and taste of store-bought. He normally associates super growth with chemicals and found it hard to believe that the sea magic was natural.
Date published: 2018-03-25
Rated

5

out of

5
by
jdee
from
Great
I use Sea Magic on all my vegetables and they not only look great but they taste really great!
Date published: 2017-10-21
Rated

1

out of

5
by
Judiet
from
Unpleasant surprise
I bought two packs of Sea Magic last year and was extremely pleased with the results after using one of the packs. Earlier this year, I used the remaining pack and, again, was very pleased with the results. So I ordered two more packs a few weeks ago. I made up one of the new packs of the extract in the exact same way as I did previously, according to the instructions, using the same container I had used before: a gallon watering can with a long narrow spout. This time, after adding the appropriate amount of water, the extract turned into a thick sludge-like material. What a mess! It took me about an hour to get the sludge out of the watering can, using a straw and piece of stiff wire to clean the narrow spout. DID NOT HAVE THIS PROBLEM BEFORE WHILE USING THE EXACT SAME CONTAINER! What caused the change? Am leery of using the second pack. Disappointed and very annoyed!
Date published: 2017-07-23
Rated

5

out of

5
by
Matoes Man
from
Growth activator
I have used it before & it works really good.. thanks
Date published: 2017-07-15
Rated

4

out of

5
by
The garden lady
from
Pleasantly surprised
I bought this for the first time in the Spring.It worked a lot better than I thought it would,especially on some tired looking house plants
Date published: 2017-07-15