Okra, Clemson Spineless
Short Description
The most popular okra on the market.
Full Description
This 1939 All-America Selections winner is still the most popular variety on the market. The vigorous, 4-ft. high plants produce an abundance of dark green, grooved pods without spines. Best picked when 2.5 to 3" long. GARDEN HINTS: Soak seed in warm water overnight to speed germination. Pick pods young, while still tender. Pods are excellent for use in soups, stews and relishes.
Buy this product
Order
Quantity
Price
Order:
1 Pkt. (250 seeds)
Product properties
Sow Method
Direct Sow/Indoor Sow
Planting Time
Spring, Summer
Sow Time
After Last Frost
100%
satisfaction
guaranteed
Images
Video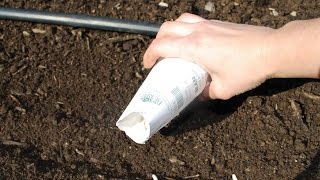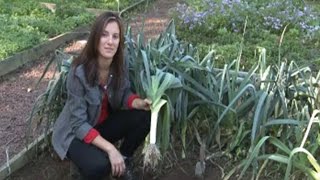 Growing Leeks
Leeks are closely related to onions but have a sweeter, creamier, more delicate flavor. Prized by cooks as a flavoring for dishes of all types.
Watch video
How to Sow

Sow okra seeds in full sun and average, well-worked soil after danger of frost.
Grow okra in a different place every year to avoid problems with pests and diseases.
Prepare the bed by turning the soil under to a depth of 8 inches. Level with a rake to remove clumps of grass and stones.
Plant 3-4 seeds every 12 inches in rows 36 inches apart.
Cover with 1 inch of fine soil.
Seedlings should emerge in 14-21 days.
Thin to strongest seedling per group when plants are 1-2 inches high.

How to Grow

Keep weeds under control during the growing season. Weeds compete with plants for water, space and nutrients, so control them by either cultivating often or use a mulch to prevent their seeds from germinating. Avoid disturbing the soil around the plants when weeding.
Keep plants well watered during dry periods to promote rapid, uninterrupted growth. Plants need about 1-1 ½ inches of rain per week during the growing season. Use a rain gauge to check to see if you need to add water. It's best to water with a drip or trickle system that delivers water at low pressure at the soil level. If you water with overhead sprinklers, water early in the day so the foliage has time to dry off before evening, to minimize disease problems. Keep the soil moist but not saturated.
Monitor for pests and diseases. Check with your local Cooperative Extension Service for pest controls recommended for your area.

Harvest and Preserving Tips

Pick young okra pods that are 2-3 inches long and harvest them every other day to encourage continuous production. Cut the pods from the stem just above the cap.
Store pods for several days in the refrigerator in a plastic bag.
Okra pods are delicious steamed, in soups and fried.
Okra may also be stored blanched and frozen.

Sow Method

Direct Sow/Indoor Sow

Planting Time

Spring, Summer

Sow Time

After Last Frost

Okra, Clemson Spineless

is rated out of

5

by

12

.

Rated

5

out of

5

by

jsspatz

from

Good Okra, but more than one per potted plant.

My plants reached 8 feet last year and yielded very nice harvests, and that even included the two plants I had in partial sun. The only issue I have had with the plants, as with most plants from burpee, is the fact that they do not seem to thin their plants down to one healthy seedling prior to sale, so many times you will find that your plant has a couple buddies growing at his feet, thus competing for resources with the larger plant. I guess you can just clip them, or even leave them as I did the first time. You can see the end result of leaving them in my attached picture, so I guess it really didn't matter. The smaller plants just did not produce as much and may have hindered some production of the larger plant. Its really hard to tell as I didn't have any single plants to compare them too. This year I planted from burpee seed, so I kept it down to one plant per spot. I am hoping to see an even larger harvest this next year. Last year, these "two" plants produced enough for my wife and I all year.

Date published: 2014-04-23

Rated

4

out of

5

by

EE205

from

Some early, some late...

I finally took the plunge and tried to grow Okra for the first time and I had an interesting experience with this seed. I bought seed at two different stores and grew this in two different places in my garden. In one part of my garden, the plants were small but produced early and often throughout the season. In another row of my garden, the plants grew and grew but never produced until the end of the season, but produced in large quantities. I also learned to pick them early as they got stringy in a hurry. I will try again with the lessons learned from this past season because they were so tasty.

Date published: 2013-11-18

Rated

5

out of

5

by

mamey

from

great okra

great okra but don't make the mistake i made.I let them grow to their maximum length and could not get them to soften even by boiling them.

Date published: 2012-10-25

Rated

5

out of

5

by

SlimSim

from

Easy peasy

I got started late in my garden after moving into our new home. I was looking for something to plant in July, and I chose the okra and zuchinni. I started 6 okra plants in a small tray, and all 6 sprouted. I waited a little too long, but eventually transplanted them. The first few weeks were slow growing, and the birds pecked three plants out which I re-seeded directly about three weeks after the original transplant. This was in early July, and I am getting lots of flowers and edible okra now. The largest plants are the ones that were seeded directly. They were three weeks behind in planting, but now seem to be about 2 weeks ahead. It makes a huge difference, do not transplant. The okra are good to eat, a little slimy but thats how okra are. We had a lot of rain (it rained every day for about 3 weeks) and actually lost all of our zuchinni to disease, but these okra are tough. They grow high off the ground so they wont stay soggy. Easy to take care of, although they needed a little bit of fertilizer to get them kick started ( I applied it when they were about 18 inches high). The one last thing that I did not realize is that okra, like peas and beans, are 'parthenocarpic' meaning they don't need to be pollinated to set fruit. We don't have many bees so my zuchinni needed to be hand pollinated which was a hassle, but these okra do not.

Date published: 2012-09-08

Rated

5

out of

5

by

Hawaiianelle

from

Great okra!

This is the first okra I've ever grown. I have only two plants in my garden. One of the plants was dug up and moved from the front yard to the back yard after it was well established. I thought it would die as it looked wilted and weak for about 4 days. After watering and willing it to live the plant began to rally and eventually push out flowers. It is now about 4 feet tall and producing okra for me. The other plant was started about 3 weeks later and is thriving. We harvest almost daily but only one or two per plant. I was allowing them to grow quite large, up to 7-8 inches bit when I read the package today it said to harvest when they are half the size to make sure the plant keeps producing. The fruit from this plant is excellent. It is crunchy, smooth, firm and not as slimy as most okra. I chop them up and stir fry them with my green beans, sugar peas and mini bell peppers. They are also great raw as a healthy snack. Since I only get one or two okra from each plant per day we have planted more seeds. I highly recommend this seed.

Date published: 2011-07-12

Rated

4

out of

5

by

smitty541654

from

Early Riser Okra

Sprouted a 6 days in January! very healthy variety, and vigorous.

Date published: 2011-02-02

Rated

5

out of

5

by

hawkechik

from

The Right Stuff

Great vegetable for the Sunny South. Like the Energizer Bunny it keeps on going and going and going . . . . . although you really must pick every day as it quickly gets too big. I also take exception to the description giving the height as 3-4 feet. I'm 5'4 and most of it is now over my head.

Date published: 2010-08-02

Rated

1

out of

5

by

Meggie

from

I can't believe the other reviews. I'll have to try it again. The germination was great. They were up within days but they just died off. Maybe it was the weather.

Date published: 2009-06-24