Cucumber, Bush Champion
Short Description
You won't believe the large number of crisp, bright green slicers you'll get.
Full Description
No room for vines? Bush types take one-third the space, so they're great for containers and raised beds. Bush Champion's huge 8 to12" cukes make this our favorite mini. You won't believe the large number of crisp, bright green slicers you'll get from the pint-sized plants. Mosaic resistant and productive. Proven tops for productivity, flavor and wide adaptability.
Buy this product
Order
Quantity
Price
Order:
1 Pkt. (150 seeds)
Product properties
Type Some flowers and vegetables fall into subcategories that may define how they grow (such as pole or bush), what they are used for (such as slicing tomatoes or shelling peas), flower type, or other designations that will help you select the type of a class of plant that you are looking for.
Slicing
Days To Maturity The average number of days from when the plant is actively growing in the garden to the expected time of harvest.
55 days
Fruit Size The average size of the fruit produced by this product.
8-12 inches
Sun The amount of sunlight this product needs daily in order to perform well in the garden. Full sun means 6 hours of direct sun per day; partial sun means 2-4 hours of direct sun per day; shade means little or no direct sun.
Full Sun
Spread The width of the plant at maturity.
24 inches
Height The typical height of this product at maturity.
6-8 inches
100%
satisfaction
guaranteed
Video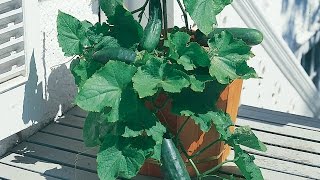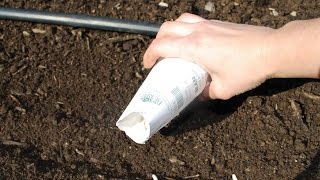 Cucumbers

Start Indoors

Starting seeds indoors is called Indoor Sow or Indirect Sow and these dates are when to sow seeds indoors in the spring or summer

Transplant

When to transplant bulbs or roots in the garden for spring

Start Outdoors

Starting seeds outdoors is called Outdoor Sow or Direct Sow and these dates are when to sow seeds outdoors in the spring or summer

Start Indoors Fall

Starting seeds indoors in the fall called Indoor Sow or Indirect Sow and these dates are when to sow seeds outdoors in the fall

Transplant Fall

Transplant Fall-When to transplant bulbs or roots in the garden for fall

Start Outdoors Fall

Starting seeds outdoors in the fall is called Outdoor Sow or Direct Sow and these dates are when to sow seeds outdoors in the fall

S

Succession Planting

This means that the plants have multiple harvests in a season

First Date: May-16 - Last Date: Jun-13

Jan

Feb

Mar

Apr

May

Jun

Jul

Aug

Sep

Oct

Nov

Dec
How to Sow and Plant
Sowing Seed Indoors:
Direct sowing is recommended, but to get a head start you can grow cucumbers indoors 3-4 weeks before the last frost in individual biodegradable pots indoors. Sow 2-3 seeds per pot.
Sow seeds ½ inches deep in seed-starting formula
Keep the soil moist at 70 degrees F
Seedlings emerge in 7-14 days
As soon as seedlings emerge, provide plenty of light on a sunny windowsill or grow seedlings 3-4 inches beneath fluorescent plant lights turned on 16 hours per day, off for 8 hours at night. Raise the lights as the plants grow taller. Incandescent bulbs will not work for this process because they will get too hot. Most plants require a dark period to grow, do not leave lights on for 24 hours.
Seedlings do not need much fertilizer, feed when they are 3-4 weeks old using a starter solution (half strength of a complete indoor houseplant food) according to manufacturer's directions.
Thin to one plant per pot.
Before planting in the garden, seedling plants need to be "hardened off". Accustom young plants to outdoor conditions by moving them to a sheltered place outside for a week. Be sure to protect them from wind and hot sun at first. If frost threatens at night, cover or bring containers indoors, then take them out again in the morning. This hardening off process toughens the plant's cell structure and reduces transplant shock and scalding.
Sowing Directly in the Garden:
Sow in directly in the garden in fertile, warm soil after danger of frost has passed. Cucumber seeds will not germinate in soil colder than 60 degrees.
Sow seeds 3 inches apart in groups of 4-6. Cover with 1 inch of fine soil.
Space groups 19 to 26 inches apart each way.
Keep evenly moist.
Seedlings emerge in 7-14 days.
Thin to 3 or 4 strongest seedlings in each group when they are 1-2 inches high.
How to Grow
Keep weeds under control during the growing season. Weeds compete with plants for water, space and nutrients, so control them by either cultivating often or use a mulch to prevent their seeds from germinating.
Cucumbers have a shallow root system, mulches help retain soil moisture and maintain even soil temperatures.
Keep plants well-watered during the growing season, especially during dry spells. Plants need about 1-2 inches of rain per week during the growing season. Use a rain gauge to check to see if you need to add water. It's best to water with a drip or trickle system that delivers water at low pressure at the soil level. If you water with overhead sprinklers, water early in the day so the foliage has time to dry off before evening, to minimize disease problems. Keep the soil moist but not saturated.
As plants grow mulch to control weeds, keep fruits off the ground and conserve moisture
Do not move the vines, they are easily injured.
Monitor for pests and diseases. Check with your local Cooperative Extension Service for pest controls recommended for your area.
When cucumber seeds are direct-sown along a cucumber fence, vines can be trained to grow upright for easy picking and to save space for other plants to grow. Good companion vegetable plants are direct-sown radishes, bush snap beans, and transplants of compact herbs, peppers, eggplants and tomatoes. Attract bee pollinators by planting daisies such as sunflowers, cosmos, zinnias and coneflower, and mints such as bee balm, sage, oregano and lavender. More bees mean more chances flowers will be pollinated and develop into fruits.
Harvest & Preserving
Like most vegetables, cucumbers are tender and tastiest when harvested young before their seeds are fully developed.
Slicing cucumber varieties are generally ready for harvest when about six to eight inches long; pickling cucumber types at three to five inches- both in about 50-60 days from seeding.
To avoid damage cut fruit from the vine rather than pull
Don't allow the fruits to become overripe on the vine as this signals to the plant that the seed-development process is nearly complete and it will shut down.
Keep mature cucumber fruits picked to encourage further production. During hot weather cucumbers grow very fast, you may need to harvest every day.
Harvest the cucumber fruits early in the morning before the sun hits them for the best flavor and texture.
Planting Time
Spring, Summer
Sow Time
After Last Frost
Cucumber, Bush Champion
is rated out of
5
by
42
.
Rated

3

out of

5
by
Veggie77
from
Surprise--massive vining plants
I didn't want vining cucumbers this year due to space needed for nearby construction and deliberately picked bush plants, sacrificing the flavor of the cucumbers I prefer just so I could still have cucumbers. I had to double check the packet of seeds after I returned home from a week's vacation in early July to ensure that I had indeed purchased bush cucumbers. Due to the insane amount of rain we had in July, I knew my plants would do well when I was away, but I didn't expect my cucumbers to start vining. I had to rig supports after the fact, and had a very hard time limiting damage to the plants; the result is less than satisfactory. You can see how big the "bush champion" cucumbers got in the picture and I don't think that they've reached their maximum height yet! The stakes are 6 ft tall and since many of the plants had already tangled together when I was gone, some of them were impossible to untangle without damaging, so they are spilling over the sides of my raised bed. The cucumbers I received are also extremely prickly, which I don't think is characteristic of bush champion. On a positive note, the cucumbers are definitely doing and are relatively resistant to mosaic virus. I have cucumber beetles which I find too much of a bother to attempt to control (don't like using pesticides on my food and it's impossible to reach all the nooks and crannies of the intertwined cucumber vines). I have had a small portion of a vine die off due to mosaic, but the disease hasn't spread in spite of favorable climate conditions for it to do so.
Date published: 2015-07-30
Rated

2

out of

5
by
jrzygrl
from
BUSH Cucumber?
Although these seeds have produced healthy plants that are covered with flowers, i am not sure that i rec'd the correct seeds. they appear to be vines with the usual tendrils, and are climbing the fence and spilling out of the bed. If i had the room I'd be thrilled, but in my 3x3 bed, it's completely overwhelming.
Date published: 2015-07-06
Rated

4

out of

5
by
MasonWelds
from
A cucumber a day!
Every day I can pick at least one cucumber out of 3 plants! I was worried I wouldn't have enough for salads because one plant is not doing well, but wow was I wrong. The cucumbers aren't a wet sloppy mess inside, they have very little seeds/juice, which makes them perfect for a mid afternoon snack or for some nice spicy pickles. I highly recommend this cucumber to anyone. Very easy to grow
Date published: 2015-06-30
Rated

5

out of

5
by
NormanGardener
from
Amazing, plentiful cucumbers!
I direct sowed these cucumbers in my garden here in Oklahoma and got amazing cucumbers all the way through July -- more than we could eat by a long-shot! They were delicious in salads and they also made tasty bread and butter pickles. My only regret was that I couldn't pick them fast enough! They go from being the perfect size to overly large very quickly, so be sure to keep an eye on them.
Date published: 2014-09-21
Rated

5

out of

5
by
flower84
from
My Go-To Cucumber
I have planted these since I started gardening, and I will continue to plant them. I always get nice long delicious cucumbers every year and every year they consistently produce way more cucumbers then I know what to do with. I have tried so many different slicers and none will compare to this for bush type slicers. I am going to quit trying new ones and just plant the ones I know will perform, Bush Champion!
Date published: 2013-12-26
Rated

1

out of

5
by
Cjalonen
from
My bad
I planted these too early before the summer heat had really set in and they stunted and produced nothing. :(
Date published: 2013-08-28
Rated

5

out of

5
by
texasmama6
from
awesome cucumbers
I planted these in may and since june I been harvesting cucumbers it july now in fort worth,tx and I still got a bush full of them they taste awesome waiting to pickle them will order these seeds when I need more
Date published: 2013-07-07
Rated

5

out of

5
by
Gunslinger
from
Very large and prolific.
I haven't had a garden for many years so I am sure I didn't do everything perfectly however I "direct sowed" my "cukes" in my small garden with decent soil and amendments and "Yowie" they grew like weeds. I put a pole support on each one as they started to get large since I don't have a lot of space. So far the cukes are coming out as one foot long each, AND maybe 15 to 20 per plant. I couldn't be more happy. Now, how do I keep the neighbors out? :)
Date published: 2013-06-22
Rated

5

out of

5
by
joan6
from
absolutely perfect for a small garden or container
I have a small 18'x18' raised bed garden. it's in 3 sections 14'x2-3' ea. , and only 5' hi. it's completely fenced in to protect from squirrels/gophers, etc.. I have had it for 5 yrs. and every year I improve and learned what i should not plant the next season. I tried the cuc. champion. and it's excellent for my purpose. I bought it in a 4" pot a few months ago and it is a beautiful 4' plant that i am very very proud of. i show it off to everyone who comes over and highly recommend it . it is now producing like crazy. I definitely will have one every year. the cucumbers are delicious and approxly 10" long. the other gardners are doing something wrong with their's because I don't understand why anyone could be unhappy with these. I also have 3 chickens and put their rakings into a compost pile. I try to grow organic. I dust my plants with diatemacous earth with a hand duster.
Date published: 2013-06-02
Rated

5

out of

5
by
LouaBelle
from
Best Cucumber Yet!!!
Very happy with this cucumber, my plants are growing great and have tons of cucumbers on! I am pretty inexperienced at growing cucumbers and the largest ones have started to curl, does anyone have any recommendations?
Date published: 2013-05-29
Rated

1

out of

5
by
MKEPanther
from
Not impressed
These seeds started out well in growing medium, and then transferred to mixture of compost + vermiculite + peat moss. I kept them under growing lights and transplanted then outdoors into raised beds with sane type of soil (compost included). Watered them regularly and they are located in a sunny spot. They aren't taking off at all...just look like they are withering away. Not sure what else to do with these. My sugar snap peas, carrots, arugula, spinach, sweet peppers, garlic, onions, asparagus and strawberries are all doing well. But not these cucumbers (or the sugar baby watermelon...same deal as these cucumbers....) Oh well.
Date published: 2013-05-15
Rated

5

out of

5
by
Bwright
from
Great start
These have been easy to grow from seed--strong stems, not leggy despite some early lighting mishaps, and fast growing. Great for the beginner!
Date published: 2013-05-10
Rated

5

out of

5
by
growerjan
from
Prolific!
I will grow these for a third year this year. The first year I could not get over the number of cucumbers I got from six direct sown plants. Mulch made it even easier to keep these compact plants in their happy place. Last year conditions were poor with a cool wet slow start and then hot and dry. The plants did not perform as well as the previous year, but NOTHING did. We will plant these in raised beds this year and use a low pea trellis to support the little bit of spreading these compact plants do. The cukes are tasty fresh and terrific pickled.
Date published: 2013-03-14
Rated

2

out of

5
by
Farmermom
from
"Not worth it"
I purchased the seeds for the Bush Champion Cucumbers. I started the seeds in the house and then transferred them outside. I planted 8 plants in my above ground garden and only received about 20 cucumbers out of the whole 8 plants that was planted. If you do not want alot of cucumbers then this would be a great cucumber to get. If you are suspecting more than 20 cucumbers then you will have to choose another seed. I will be going back to buying the vining cucumber seeds.
Date published: 2012-12-28
Rated

1

out of

5
by
Kraig
from
Not impressed
I bought this cuc thinking it would fit well in my small garden area. Don't get me wrong it fit just fine, took up very little space. It did not produce either. I got 3 cucs the entire summer. Even planted two plants at different time to try and get around the heat. I might try it again next year but I will be planting another cuc to make sure I get some to eat and pickle.
Date published: 2012-09-11
Rated

5

out of

5
by
Stellabee
from
Great Productivity & Disease Resistance
I grew this cucumber on accident. I started a hill of bush champion and then decided to remove the sprouts and grow pumpkin instead. One little seed decided to sprout later in the season, so I let him grow next to the pumpkin. Boy, am I glad I did. The vine is super large, healthful, and prolific. I harvested 4 cucumbers yesterday from the single vine and two the day before. It just started to produce, and I am very happy with this plant and the tasty cukes. Plant is not as small as described though. Mine is actually quite large and likes to climb.
Date published: 2012-07-27
Rated

2

out of

5
by
JamesM1256
from
Bush Champion problem
I planted the Bush Champion from seeds. Have nice plants with many, many flowers but no cucumbers. There are an ENORMOUS amount of the male flowers but hardly any female fruit flowers. What could be wrong?
Date published: 2012-07-17
Rated

5

out of

5
by
RocklandGardenerMike
from
Easy Plant Grew in Rocky Clay Soil
I got huge Cucumber From this Seed packet and lots of them , fit well into a pumpkin patch i grew them next to the big max pumpkin of yours . Both were very easy for me , regular watering and i added a lil miloganite every few weeks and Sat back and watched em grow . Very pleased with your seeds!!!!!
Date published: 2012-07-13
Rated

1

out of

5
by
WNCTarheel
from
Beware of Curly Cucumbers
We select these seeds after reading all the glaring reviews about this cucumber plant. I bought the seeds at Lowes and purchased a small greenhouse. I planted 72 seeds and they all germinated. This appears to be a problem some people had but all our seeds came up. All our plants grew and appeared healthy. I water them regularly and I use Bonnie plant food. I have what appers to be over 100 blossoms on about 20 plants. I was expecting 8 inch cucumbers and it looke most of them are curly even to the extent the ends are almost touching each other. It doesn't look like I'm going to have a straight cucumber. According to my research it appears to be a pollination problem that is causing my cucumbers to curl like this. Some cucumber plants may have this problem and this appears to be one of them. Be aware of a potential pollination problem with these plants.
Date published: 2012-06-20
Rated

2

out of

5
by
KenK
from
Disappointing
I must say may experience with this cucumber is not at all like everyone else. It said it was mosaic resistant but all of my plants are showing some sign of a viral disease. In the past I have had great success with standard non bush cucumbers but decided to try a bush. I won't do this again.
Date published: 2012-06-12
Rated

4

out of

5
by
medicman
from
Good Taste for Small Area
Over the last three years this cucumber has been a reliable producer for a small plant. I place wire tomato cages over the plants so they grow up and over to save even more space. I have never been disappointed with the cucumbers that i have collected from these plants. They do require consistent watering to produce quality fruit. I have also made refridgerator pickles from these along with the regular straight 8 which i prefer for pickle slices and they were fine. Two years later they remain crisp.
Date published: 2012-03-08
Rated

5

out of

5
by
FirstYearFarmer
from
Amazing
I started the seeds indoors around the begging of April just to get a little headstart, I planted them outside in the begging of May, first 2 weeks we had nothing but rain, actually too much rain for little sprouts. But oh my gosh today I went out to take a look in my garden, I have 4 cucumber plants out there each one is roughly 12 inches long, but here's the kicker they each have 6 - 10 cucumbers growing on them right now. I have no idea what I am going to do with all the cucumbers. I guess family members will be benefiting from my garden this year as well.
Date published: 2011-07-02
Rated

4

out of

5
by
actioncamo
from
WILD CUCUMBERS
the cucumbers i planted took a long time to sprout but they are now growing very fast i hope in about a month and a half i will have some cucumbers
Date published: 2011-05-30
Rated

5

out of

5
by
Phungiphorager
from
If only I had the right seed,...
I bought a packet of Burpee Bush Champion cucumber seeds for my patio container by virtue of the description: 6-8 INCHES HIGH AT FULL MATURITY. The 2 plants I ended up with in a 2' x 2' container, planted May 5, are 34 and 36 inches respectively and show no signs of stopping. Each also is sending out a lateral vine or two. I have had to add trellising... IThe bioth are flowering welll, and Ithere is one cuke 3' long, so also looks like I'll have a fruit well ahead of the 55-days-to maturity quality! For that reason, and since I could not submit this comment without assigning at least 1 star, I have given it 5 stars since whatever I have are really nice-looking plants!
Date published: 2010-06-30
Rated

5

out of

5
by
scuff101
from
So far so good
Only planted 3 days ago, these are already about 4" tall and looking strong. I can't wait until these get bigger and start producing cukes. This is my first time growing ANYTHING at all. Good luck to all.
Date published: 2010-05-11
Rated

4

out of

5
by
peewee8400
from
Compact plant
I like the compact plant so they don't run out into my yard. The first planting did well but the later planting failed to produce much. I tend to have a hard time with cucumbers but I am getting better.
Date published: 2010-04-06
Rated

2

out of

5
by
Anonymous
from
had problems with powder mildew
unlike most of the other posts, i did not have very good luck with these cuke plants. It started well - I had good germination rates, strong seedlings that did well after transplant. And they initially start producing good cukes - but about a month after it began producing harvestable fruit, an outbreak of powder mildew took both of the bush champs i had going at the time. very disappointing. took great effort to try to save them, but was unsuccessful. wish i had had the luck of others posting. going to try the other cuke bush option this year, which claims to be resistant to the powder mildew.
Date published: 2009-03-20
Rated

4

out of

5
by
ChristyACB
from
Superb Taste, Superb Producer!
Germination for this seed packet wasn't that great for me, along the lines of 70%, and the tiny seedlings tended to be temperamental. That said, once they got going, they really got going! As the summer heated up, these plants got nicely bushy and amazingly productive. So much so that I worried it would be too much for such a short plant. One plant actually had 19 growing on it at one time! Yes, I know, that is a lot for a 3 foot tall plant, but they all grew and were all perfectly fine, though some were a bit smaller. This is a nice slicer and has a very nice bite to it. I did dehydrate some as an experiment when there were simply too many too eat, and they turned out quite sweet and tasty as a snack. It does need a bit of support once it gets producing, especially those heavily loaded ones despite the bush label. Highly recommended for fresh eating cukes! I gave it a 4.0, would like a 4.5, simply for the rough start in germination and as seedlings.
Date published: 2008-11-25
Rated

5

out of

5
by
Kronos
from
Stunning!
Tried this bush variety for the first time in our garden this year due to limited space. I highly recommend using a small tomato cage or short trellis to add support and make it easier come harvest time. With support, they grew about 3 1/2 ft tall, but were very compact and easy to manage. Plants were amazingly productive and we began harvesting just 50 days after planting seeds! Fast growing, good flavor, small footprint, I think we have our new favorite.
Date published: 2008-07-23
Rated

5

out of

5
by
GMW1945
from
Made a believer outta me!!!!
This has to be the all time best variety of cukes for our North Texas heat. We'll never plant any other kind. The plants are vigorous, heavy leaved, heavy producers and the honey bees must be working overtime! This is a wonderful compact plant even for gardens where space is no problem and not to need a fence is just the nicest part of all. A great variety of cukes. Wonderful, wonderful, wonderful!!!
Date published: 2008-07-06