Easybloom Plant Sensor
Short Description
Grow a perfect garden without the guesswork.
Full Description
This ingenious in-ground sensor reads and analyzes growing conditions in specific spots inside your home or yard, including sunlight, temperature, humidity, soil moisture and drainage. Plug EasyBloom into your computer and watch as it turns readings into recommendations, listing plants sure to flourish in your exact environment. EasyBloom is like having your own personal team of botanists on-call around the clock. A perfect gift for novices to experienced gardeners, EasyBloom is completely reusable. Hardware and Software Requirements: Requires a PC or Mac and an internet connection. For PC the software requirements are Windows XP or Vista for use with Use browser Internet Explorer 6.0 or greater, FireFox 2.0 or greater. For Mac the software requirements are Mac OS X 10.4 or greater, or Leopard. Use browser Safari 3.0 or greater or FireFox 2.0 or greater.
Buy this product
Order
Quantity
Price
Order:
Easybloom Plant Sensor
Send me an email when this item is back in stock
Customers also bought these products
Thank you!
Add to Wish List
100%
satisfaction
guaranteed
Video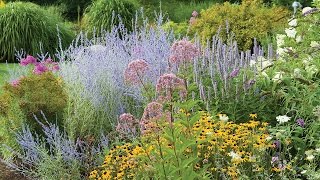 We are unable to find growing calendar for current product in your zone
Easybloom Plant Sensor
is rated out of
5
by
5
.
Rated

1

out of

5
by
Grannytyjac
from
Piece of Trash
I have ordered many things from Burpees and have never been disappointed. However, the EasyBloom Plant Sensor was a waste of money. Could not get it to work, could not get customer support to anwer e-mails. I believe that it was not compatiable with computer program Windows 7. Tried calling and could not get through. I hope that Burpree will take note of this vendor and possibly check their merchandise before having on sight.
Date published: 2014-10-24
Rated

1

out of

5
by
AgTeacher
from
don't waste your time or money!
Tossed away $14 to see what this could possibly do to "Grow the perfect garden...". Well, I found out ... landfill.
Date published: 2014-06-18
Rated

1

out of

5
by
1JCY
from
an abandoned device that should not be sold
Great product when first released, but corporation no longer supports it. There is a blue-tooth product from a company that does support its products, at least until another corporation buys it and abandons the upgrades.
Date published: 2014-06-07
Rated

3

out of

5
by
jsspatz
from
Helpful Device
I did not have issues as the other commentor mentioned, although I have had some lag and issues with the website once or twice, but it has been nothing that would deter me from liking the product. Just be sure to follow the directions on the install and you probably wont have any issues. I have used the device in multiple locations now. I got the product because I work all day and really wanted to test certain areas for sun light to make sure they could support certain crops. I use the graph annalsys in order to determine the sun for the area. I believe this company is out of business now, which kind of stinks because it means no more upgrades and no way to test the fertility of the soil because apparently this requires a subscription, which is also kind of lame. it also brings the concern to how long the website will be operational because it this product will not work without it. This is another problem in its self. The only real function of this device is to give you sun readings as you know the temperature based on living in the area and you can stick your finger in the ground for the moisture test. Now this is not saying the long term moisture monitoring for drainage and moisture alert system is not helpful. All in all, I feel the product does what it says, but they should make the fertilizer test available for free now.
Date published: 2014-03-20
Rated

1

out of

5
by
Bobb
from
Don't waste your money on this.
This has never worked properly. It shuts off unexpectedly. Whenever I plug it into my PC, there is a message that the firmware needs upgrading. I try to upgrade but the job never completes. I thought I had it working, left it out for a week, and it reported that no data was collected. (I have studied engineering and computers, btw, and am familiar with technology) I guess their definition of "easy" is different from mine.
Date published: 2012-05-19