Burpee Super Growing Refill Pellet 22.5 mm
Short Description
Our new and easy super growing pellets take the mess out of starting seeds.
Full Description
Just drop these coir pellets in and add water-they expand in minutes to fill any shape container. The unique blend of soils is specially formulated to get your seeds off to the best start possible, holding more water and with better air circulation than ordinary peat.Expert Tip: Place Super Growing Pellets flat-side down, and add warm water slowly for maximum expansion.
Buy this product
Order
Quantity
Price
100%
satisfaction
guaranteed
Video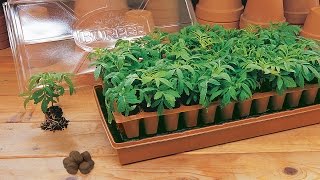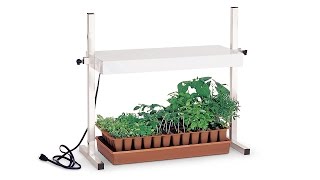 Burpee Super Growing Refill Pellet 22.5 mm
is rated out of
5
by
70
.
Rated

1

out of

5
by
tbre8197
from
HATE!
They never expanded in water....even after 2 hrs!!!!!!!!!!!!!!!
Date published: 2017-02-19
Rated

5

out of

5
by
Dunkinjean
from
Great for seed starting!
I bought these growing pellets last year and they worked wonderfully. I did put one pellet in each tray and then added a little more (about 1/2 pellet) since I like the trays to be full. As previous reviews from other people, make sure the pellet lies flat in the tray and hold down with utensil when pouring warm/hot water over the pellets for their expansion. I then stirred up the pellet soil if needed. I intend to purchase these pellets again for this year shortly.
Date published: 2017-01-23
Rated

1

out of

5
by
miss meliss
from
Pellets never expanded
The super growing pellets never expanded, very disappointed in this product
Date published: 2017-01-18
Rated

2

out of

5
by
Jerry B
from
Growing Pellets
I bought these pellets few months back in the springtime 30-40% of them were crumbs, because they we were send loose in the plastic bag and that's why I am disappointed
Date published: 2016-09-15
Rated

2

out of

5
by
MarMar
from
Poor plant growth
I had good germination with my dragon wing begonias and petunias however the petunias did nothing and started to die. The begonias did fine and are growing well.
Date published: 2016-04-17
Rated

2

out of

5
by
elaine31347
from
The little pellets never expanded with warm water!
I like that there is a cover to create a greenhouse effect, and a system to keep the seeds moist. But the pellets did not expand, even after an hour of watering it and waiting. I had to take a knife to break it apart, and even then they didn't expand. I had to put regular potting soil in the individual holes. I just hope my seeds germinate!
Date published: 2016-02-28
Rated

3

out of

5
by
BugsMc
from
Good product but poor quality control.
I've had 100% germination in two 72 tray systems and 97% in the third tray system; using Burpee seeds. Purchased a 144 pack refill pack and it was missing a cube. Double checked and no, two cubes were not stuck together. The cubes barely expand enough to fill the tray holes so there is no extra soil mix to work with. Can't believe I now how to go buy some Miracle Grow. Defeats the whole point to start with. Bummer.
Date published: 2016-02-25
Rated

5

out of

5
by
Garden15
from
Super!
Growing pellets are fantastic, the seeds germinate soooooo much better, faster and they seedlings look healthy and strong. It's my second time ordering this product and will continue on doing so..!
Date published: 2016-01-07