Sea Magic Organic Growth Activator
Short Description
All-natural wonder elixir for super growth.
Full Description
Gardeners can't say enough good things about Sea Magic, the dry soluble seaweed extract to add to water to boost the vigor of everything you grow: fruit and vegetable crops, flowers, fruits, lawns, and houseplants. Winners in tomato-growing contests and strawberry and raspberry growers have credited seaweed for their successful bumper crops. We use it everywhere regularly-on flower beds, shrubbery, fruits and vegetable crops. Sea Magic all-natural formula promotes robust growth, bountiful blooms and better-tasting crops. Made from seaweed harvested in the North Atlantic, Sea Magic micro-nutrients, amino acids, growth-promoting and disease-fighting powers help deliver magical yields. Sea Magic is super-concentrated-a single packet makes up to 60 gallons-enough to treat all your plants for months. Apply every two or three weeks.
Buy this product
Order
Quantity
Price
$7.95
Buy 2 or More for $6.95 each
100%
satisfaction
guaranteed
Video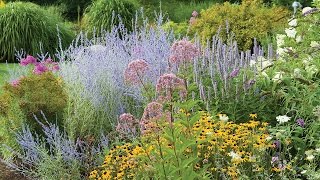 Sea Magic Organic Growth Activator
is rated out of
5
by
73
.
Rated

4

out of

5
by
KellyHarris
from
Good addition
We have a large Hunger Relief Garden at our university, and we use up the entire gallon of concentrate in one application, so we can't apply to often, but I can see this becoming part of our fertilizer schedule a few times a summer. So far this year I've used this, Epsom salt foliar spray, and jobes tomato/vegetable fertilizer on an alternating week schedule, and all of our plants are large, healthy, and many already are bearing fruit this first week of June (in North Carolina). Our indeterminate plants (such as the cherry tomato plants in the photo are producing red fruit well before anyone else's.
Date published: 2016-06-04
Rated

5

out of

5
by
Joe2000
from
Tested and got the answer.
This is 3rd years I used SeaMagic. I did not wrote the review be 4 because don't want to jump in the collision. Seaweed most likely is strong based of potassium event thought Burpee don't list it, but Burpee did mention that Seamagic is Addictive "for whom said it's not fertilizer" So this is how I use it ( 3 flz of fish emulsion 5.1.1 and 10 fl0z of the mixed of Seamagic per 2 gal of water) it's best to use this ratio in srping or falls, for the hot months of summer just use 2 to 4 floz of Seamagic, because most plants got stunt grow in the month of " July and August". Note # Mix 1 pack of Seamagic in 1 gal of warm distill water.
Date published: 2016-05-23
Rated

5

out of

5
by
Ronnie
from
Seaweed is the best
This is my first year using it. I take a spoon of miracle grow an 1/3 cup of the seaweed extract an put in a gallon spray bottle. Spraying the plants an the base of the plants. My garden looks wonderful
Date published: 2016-05-22
Rated

5

out of

5
by
Master Gardener
from
SEA"NEED"
I been using this SEA MAGIC on my sunflowers, tomatoes, pumpkins and eggplant for three years now. I have won competitions of having the biggest and tallest sunflowers in my town. Last year most of my sunflowers grew 17ft! However, i mix this product in with miracle-gro all purpose plant food. But some days i just use this product individually on my plants and vegetables. I read the negative reviews on this product stating that this isn't a fertilizer or doesn't make a difference. All you have to do is add more concentrate to the watering can or hose feeder. What i do is i get a milk jug and fill the jug with the one whole packet of seaweed magic. Then i roughly use about 4-6 cups of the concentrate in a 2 gallon watering can to water my plants.
Date published: 2016-05-19
Rated

5

out of

5
by
Terri L
from
Best anywhere!!
This seaweed product from Burpee is the best I have found. The product makes a concentrate that will make approx. 66 gallons. That is by far the best value I have found anywhere. The seaweed is also the best quality, and that is what is really important to me, my plants love it!! I hope no matter what you are growing you will give this a try. I am so pleased that I did. This is my third year purchasing Sea Magic and as long as it is offered, I will be back year after year for more!!
Date published: 2016-05-16
Rated

5

out of

5
by
amandam33
from
Love, love, love it!
I was really skeptical about how well other reviews said it worked, but it really works! I bought an almost dead hydrangea from Lowes and in less than 4 hours it looked good as new. My entire vegetable garden has sprouted in less than a week, including my thyme! It really is a great product and for the price, it wouldn't hurt to try it!
Date published: 2016-05-12
Rated

1

out of

5
by
Gilcarleton
from
This is not a Fertilizer!!
I cannot speak to if this is a good product or not but I want to warn everyone that no matter what your problem is when you call Burpee's they will tell you that Sea Magic is the answer. I have completely lost faith in the support that Burpee's gives now. I purchased some blueberry bushes from them and then called to ask how I should fertilize them. Both sales and support recommended Sea Magic. I purchased two packs of it but as soon as I read the front of the pack I knew I had been had. It states everywhere on the pack that this is something to add to your current fertilizing program. It does not list any contents of nitrogen, phosphorus or potash. I will look elsewhere to find how to fertilize my blueberries but my loyalty and trust in Burpee's is gone. They made a quick buck but lost a good customer.
Date published: 2016-03-21
Rated

5

out of

5
by
Karenkb7
from
Great additive
I've been using this on my house plants this winter and they are so green and healthy. I've started using it on my veggie transplants this spring and will continue to use it through the growing season to see what a difference from last year to this year this product will bring. my experience so far is that this seaweed extract is amazing forthe health of plants.
Date published: 2016-03-01