Sea Magic Organic Growth Activator
Short Description
All-natural wonder elixir for super growth.
Full Description
Gardeners can't say enough good things about Sea Magic, the dry soluble seaweed extract to add to water to boost the vigor of everything you grow: fruit and vegetable crops, flowers, fruits, lawns, and houseplants. Winners in tomato-growing contests and strawberry and raspberry growers have credited seaweed for their successful bumper crops. We use it everywhere regularly-on flower beds, shrubbery, fruits and vegetable crops. Sea Magic all-natural formula promotes robust growth, bountiful blooms and better-tasting crops. Made from seaweed harvested in the North Atlantic, Sea Magic micro-nutrients, amino acids, growth-promoting and disease-fighting powers help deliver magical yields. Sea Magic is super-concentrated-a single packet makes up to 60 gallons-enough to treat all your plants for months. Apply every two or three weeks.
Buy this product
Order
Quantity
Price
$7.99
Buy 2 or More for $6.99 each
100%
satisfaction
guaranteed
Video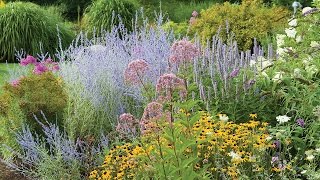 Sea Magic Organic Growth Activator
is rated out of
5
by
89
.
Rated

5

out of

5
by
KellyHarris123
from
Follow-up Post
This is a follow-up post to expand on my first review that I posted about a year ago (June 2016). I'm the person that posted about the Hunger Relief Garden. The photo I posted was from early in the season, and I wanted to share a photo from the end of the season after using sea magic as part of our fertilizer schedule. The below photo is from July of that same year of the same plant. There is also a photo from August showing a seperate group of plants (a mix of cherry and heirloom varieties). As you can see, the tomato plants are much taller than my student (she's 5'6") and most of the plants are very healthy and leafy green. One of the plants to her left side is becoming brown, but out of over 50 tomato plants, only four showed signs of blight by the end of the year. I've also added photos of some of our produce, it was all very lovely except for that which got chewed on by caterpillars. We primarily used sea magic, an Epsom salt foliage spray, and then Jobes on an alternating week schedule (so a drenching of sea magic once every three weeks), and then we did a watering of miracle grow (the kind that you put in a watering can that is specifically for tomatoes and vegetables) about once a month during August and September. I'm back on this site because I'm getting ready to buy our supply for this year!
Date published: 2017-05-04
Rated

5

out of

5
by
Blooming B
from
Great Plant Food
I bought this plant food at the beginning of the season to try it. It was easy to use and I like the fact that it is mixed with water. The food helped establish my early plants and they took off growing. I reordered Sea Magic after in the season satisfied that it really helped my plant grow tall and strong.
Date published: 2016-11-14
Rated

5

out of

5
by
Zippyjane
from
Great for container vegetable gardens!!!
I live in a desert area with high heat and no humidity and do all my vegetable gardening in containers. I grow a variety of things including beans, potatoes, tomatoes, onions, carrots, garlic, radishes and spinach (all Burpee!). Since my soil is reused constantly, I rotate what I plant and use Sea Magic to revitalize the soil. It is just amazing and I highly recommend it for any container gardeners!
Date published: 2016-09-19
Rated

5

out of

5
by
Becky of Boulder
from
Amazing results!!
I purchased one package of Sea Magic, used the whole gallon of concentrate on every part of my garden, and all of mt houseplants, and saw AMAZING results in all of my plantings!! New transplants especially like this product, and I liked it so much, and the results it gave my garden, I purchased 9 more packages!! I will never run out, because as soon as I get down to the last package, I'll order 10 more! Trust me, this stuff is worth its weight in gold!!
Date published: 2016-09-16
Rated

5

out of

5
by
Dempsey
from
Great Product
ALL of my vegetables, flowers, and house plants love this product!
Date published: 2016-09-15
Rated

5

out of

5
by
shoppingShetty
from
Great results!
I bought this a while ago and loved the results. My plants look so much healthier and even my friends commented on them!!! I bought one for my friend too. I'll always treat my plants to this :D :D
Date published: 2016-09-15
Rated

1

out of

5
by
Sharonkay
from
The product was easy to use but I could not see any difference in the plants. I ended up using another organic fertilizer for the last half of the season. I was disappointed but thought it was worth a try.
Date published: 2016-09-15
Rated

5

out of

5
by
vivjes
from
Sea Magic at my house.
I used it for all my seedlings this year and I have NEVER had such good crops. Now I use it on everything from time to time. That reminds me I need some more.
Date published: 2016-09-15
Rated

4

out of

5
by
KellyHarris
from
Good addition
We have a large Hunger Relief Garden at our university, and we use up the entire gallon of concentrate in one application, so we can't apply to often, but I can see this becoming part of our fertilizer schedule a few times a summer. So far this year I've used this, Epsom salt foliar spray, and jobes tomato/vegetable fertilizer on an alternating week schedule, and all of our plants are large, healthy, and many already are bearing fruit this first week of June (in North Carolina). Our indeterminate plants (such as the cherry tomato plants in the photo are producing red fruit well before anyone else's.
Date published: 2016-06-04
Rated

5

out of

5
by
Joe2000
from
Tested and got the answer.
This is 3rd years I used SeaMagic. I did not wrote the review be 4 because don't want to jump in the collision. Seaweed most likely is strong based of potassium event thought Burpee don't list it, but Burpee did mention that Seamagic is Addictive "for whom said it's not fertilizer" So this is how I use it ( 3 flz of fish emulsion 5.1.1 and 10 fl0z of the mixed of Seamagic per 2 gal of water) it's best to use this ratio in srping or falls, for the hot months of summer just use 2 to 4 floz of Seamagic, because most plants got stunt grow in the month of " July and August". Note # Mix 1 pack of Seamagic in 1 gal of warm distill water.
Date published: 2016-05-23
Rated

5

out of

5
by
Ronnie
from
Seaweed is the best
This is my first year using it. I take a spoon of miracle grow an 1/3 cup of the seaweed extract an put in a gallon spray bottle. Spraying the plants an the base of the plants. My garden looks wonderful
Date published: 2016-05-22
Rated

5

out of

5
by
Master Gardener
from
SEA"NEED"
I been using this SEA MAGIC on my sunflowers, tomatoes, pumpkins and eggplant for three years now. I have won competitions of having the biggest and tallest sunflowers in my town. Last year most of my sunflowers grew 17ft! However, i mix this product in with miracle-gro all purpose plant food. But some days i just use this product individually on my plants and vegetables. I read the negative reviews on this product stating that this isn't a fertilizer or doesn't make a difference. All you have to do is add more concentrate to the watering can or hose feeder. What i do is i get a milk jug and fill the jug with the one whole packet of seaweed magic. Then i roughly use about 4-6 cups of the concentrate in a 2 gallon watering can to water my plants.
Date published: 2016-05-19
Rated

5

out of

5
by
Terri L
from
Best anywhere!!
This seaweed product from Burpee is the best I have found. The product makes a concentrate that will make approx. 66 gallons. That is by far the best value I have found anywhere. The seaweed is also the best quality, and that is what is really important to me, my plants love it!! I hope no matter what you are growing you will give this a try. I am so pleased that I did. This is my third year purchasing Sea Magic and as long as it is offered, I will be back year after year for more!!
Date published: 2016-05-16
Rated

5

out of

5
by
amandam33
from
Love, love, love it!
I was really skeptical about how well other reviews said it worked, but it really works! I bought an almost dead hydrangea from Lowes and in less than 4 hours it looked good as new. My entire vegetable garden has sprouted in less than a week, including my thyme! It really is a great product and for the price, it wouldn't hurt to try it!
Date published: 2016-05-12
Rated

1

out of

5
by
Gilcarleton
from
This is not a Fertilizer!!
I cannot speak to if this is a good product or not but I want to warn everyone that no matter what your problem is when you call Burpee's they will tell you that Sea Magic is the answer. I have completely lost faith in the support that Burpee's gives now. I purchased some blueberry bushes from them and then called to ask how I should fertilize them. Both sales and support recommended Sea Magic. I purchased two packs of it but as soon as I read the front of the pack I knew I had been had. It states everywhere on the pack that this is something to add to your current fertilizing program. It does not list any contents of nitrogen, phosphorus or potash. I will look elsewhere to find how to fertilize my blueberries but my loyalty and trust in Burpee's is gone. They made a quick buck but lost a good customer.
Date published: 2016-03-21
Rated

5

out of

5
by
Karenkb7
from
Great additive
I've been using this on my house plants this winter and they are so green and healthy. I've started using it on my veggie transplants this spring and will continue to use it through the growing season to see what a difference from last year to this year this product will bring. my experience so far is that this seaweed extract is amazing forthe health of plants.
Date published: 2016-03-01
Rated

3

out of

5
by
ezreader
from
So far, so good.
I won't gainsay the negative or skeptical reviews of Sea Magic, but I've used it, and skipped it. Two seasons ago, I had 2 packets, one of which was god-knows how old but I figured it couldn't hurt and went ahead and mixed it up anyways, following the directions for mixing up the concentrate (I was slapdash about adding the concentrate to my watering can, though). It was, hands-down, the best season I've ever had. However, everybody around here (north of Boston) who paid the least bit of attention to their garden had a very good year. There are more variables involved than Sea Magic alone can account for. Fact is, if you're soil is fully stocked with the micronutrients my reading on all this tells me kelp provides, good for you. You don't need Sea Magic. My plot has been a vegetable garden for 30 years though and I need to work hard to keep the soil fertile. I'm going to go back to watering my veggies - daily - with Sea Magic. I'll keep you posted. One last thing. It's impossible to maintain year-to-year consistency with organic soil amendments. The quality of ingredients in organic soil amendments have their vintage years like anything else.
Date published: 2016-01-01
Rated

5

out of

5
by
Karen0129
from
Amazing Seaweed- Sea Magic
I have been using Sea Magic for the last 3-4 years. This stuff is the bomb! I have had incredible results and my vegetables look like they are radioactive! I get compliments all the time! I share with neighbors each spring. I have recommended this product to everyone who will listen. Being a Mother of 3, I finally found an organic fertilizer that is healthy. Makes or "farming" in our back yard more pleasurable than ever!!
Date published: 2015-07-24
Rated

1

out of

5
by
Taxman
from
Sea Magic?
I can't believe the good reviews for this product! The instructions say to use it with your along with your water soluble fertilizer. But in order to evaluate it properly on a flower bed, I simply used the Sea Magic on one half of the bed, and nothing on the other. I used it several times, and can see absolutely no difference. In fact, the treated half looks a little worse than the untreated, but I determined it was probably not caused by the product. I also tried it on my tomatoes, with no difference whatsoever. I believe those who had success actually gave their flowers an extra dose of fertilizer, compared to the untreated part. Let's look at this product in a practical manner: The small package of sea weed extract supposedly treats 55 gallons of water? Let's be reasonable. Nursery people, as well as farmers, tell me even fertilizer watered down to that degree would have no effect whatsoever. I am surprised a well-respected company like Burpee hasn't done research on a product like this before ever offering it for sale.
Date published: 2015-07-21
Rated

5

out of

5
by
sunflowerlover
from
Nearly To Good To Be True
I started some tomato, basil, and sunflower seedlings in contianers. It had been a month since they had germinated, and it had been 3 weeks since I had noticed any growth. I was really starting to get worried and decided to try Sea Magic to see if they would grow. Then, a week later, I noticed some growth! Then, since I applied Sea Magic, my tomatoes, basil plants, and sunflowers have not stopped growing. I would definitely recommend Sea Magic to anyone because, unlike some fertilizers, it REALLY WORKS.
Date published: 2015-03-28
Rated

5

out of

5
by
kris911
from
It seemed like sea magic was created by Poisedon!
Where do I start?! First week in May of 2014, I planted Burpee's Kong's, Russian and Spikes sunflowers in my massive garden along with black beauty eggplant and tomatoes. For only three years I've been gardening. I've always used Miracle grow all purpose plant food and spray it with the miracle grow garden feeder that attaches to your hose. It work well and I had excellent success. So last season I tried this Magic Seaweed instead of the miracle grow plant food for two weeks weeks just to try it. If it didn't work I would've just switch right back to miracle grow. However using the magic seaweed weekly gave me unimaginable results!!!! Every week my sunflowers grew, grew and grew!!! Using this product my sunflowers grew 25-30% larger than before!! So this sea magic organic growth activator is better and it produce more healthier and larger plants than miracle grow all purpose plant food. If you use this product you won't be disappointed.
Date published: 2015-03-22
Rated

5

out of

5
by
Rosie
from
Works like Magic!
After reading all the reviews I thought I would try it this year. Wow! What a difference it made for all my vegetables! I didn't use it until July but my cucumber plants that were on their way out, perked up and got flowers after two applications! Just like magic, definitely recommend!
Date published: 2014-09-05
Rated

5

out of

5
by
Anonymous
from
Sea Magic really works
So I ordered a few things from Burpee. Now fault to Burpee, UPS broke the box open and all the plants, seeds and Sea Magic were opened. Thankfully, Burpee shipped out new items in 24 hours. With that said, I used Sea Magic for the first time this summer. My neighbor and I share a garden area between our houses. We have had more cucumbers (have Burpree cucumber stand) , Kentucky beans,tomatoes, corn and squash than we can eat. All the neighbors love us for sharing. This has been the best growing season I have ever had. I will use Sea Magic again next summer, with an expanded garden. Thanks Burpee!
Date published: 2014-08-30
Rated

4

out of

5
by
StevieM
from
Great for germinating/propagating
I don't know if this stuff actually gives me more flowers & veggies (although I've had bumper crops every year since I started using it whereas I was struggling before), but it's been great for getting seeds going in my greenhouse every winter. Whenever I use it I get seeds germinating faster and wind up with stronger plants. It helps a lot with propagating too; my mother brought me some of my grandfather's hosta after he passed away, they were badly wilted but after a good soaking with the activator they perked right back up. I think it's worth the price.
Date published: 2014-05-24
Rated

5

out of

5
by
peterpiper
from
Whoa!
Im amazed! I used this product on 1/2 of my tomato and pepper plants on Monday evening. Tuesday morning those plants had grown 6 inches! Today, Wednesday, they have doubled in size. My plan was to campare at the end of the growing season but with results like this I cant help myself. In the morning Im using it on the other plants!
Date published: 2014-05-15
Rated

5

out of

5
by
RevMike
from
Amazing!
I just started to use this and am already amazed. I planted some bare root roses and most of them are growing like crazy. Even seedlings are sprouting within days, a lot earlier than normal germination. This stuff is amazing - I'll definitely be using this constantly as suggested if the results continue and are as great as they have been. I planted some lemongrass seeds indoors on December 18'th in those dehydrated peat pots and by the 21'st they were already sprouting. I have always trusted Burpee seeds for excellence but these results are outstanding!! So far a definite 5 stars!
Date published: 2013-12-23
Rated

5

out of

5
by
Ebony
from
Awesome for your plants!!
I used this twice a month mixed into a watering can full of water. My plants were very healthy and gave me a great amount of veggies. I used it on everything, tomatoes, peppers, eggplant, herbs, flowers. I recommend buying it and using it every season. I'm defiantly going to stock up on the powder for next year.
Date published: 2013-11-10
Rated

5

out of

5
by
TCB55
from
Tomatoes love this!
I have used this product for the last two years on my tomatoes. Great addition to my regiment for growing top notch tomatoes.
Date published: 2013-08-28
Rated

5

out of

5
by
ExpandingGardener
from
Awesome Stuff
This stuff is great. I am reusing a milk gallon jug for my concentrate and I apply it about every week to my garden. It's amazing how this stuff is able to perk up the most droopy plants. I bought some poor little tomatoes for a dollar that were just about dead for my little boys to "garden" with, and this brought them back to life. They look very healthy. I have already ordered my next two packets as I don't want to run out this season.
Date published: 2013-06-14
Rated

5

out of

5
by
MountainGirl
from
Beautiful Orchids
All of my indoor orchids bloom after several watering of this wonderful fertilizer, and I live in the mountains. I thought I cannot grow orchids indoor but with this sea magic feritlizer I can enjoy the blooms all year round. And the rest of my indoor and outdoor plants love this wonderful fertilizer. I am a true believer. Thank you so much.
Date published: 2013-06-01