Sea Magic Organic Growth Activator
Short Description
All-natural wonder elixir for super growth.
Full Description
Gardeners can't say enough good things about Sea Magic, the dry soluble seaweed extract to add to water to boost the vigor of everything you grow: fruit and vegetable crops, flowers, fruits, lawns, and houseplants. Winners in tomato-growing contests and strawberry and raspberry growers have credited seaweed for their successful bumper crops. We use it everywhere regularly-on flower beds, shrubbery, fruits and vegetable crops. Sea Magic all-natural formula promotes robust growth, bountiful blooms and better-tasting crops. Made from seaweed harvested in the North Atlantic, Sea Magic micro-nutrients, amino acids, growth-promoting and disease-fighting powers help deliver magical yields. Sea Magic is super-concentrated-a single packet makes up to 60 gallons-enough to treat all your plants for months. Apply every two or three weeks.
Buy this product
Order
Quantity
Price
$7.99
Buy 2 or More for $4.95 each
100%
satisfaction
guaranteed
Video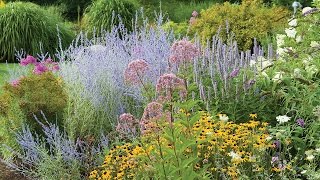 Growing Calendar Not Available
Sea Magic Organic Growth Activator
is rated out of
5
by
88
.
Rated

1

out of

5
by
Judiet
from
Unpleasant surprise
I bought two packs of Sea Magic last year and was extremely pleased with the results after using one of the packs. Earlier this year, I used the remaining pack and, again, was very pleased with the results. So I ordered two more packs a few weeks ago. I made up one of the new packs of the extract in the exact same way as I did previously, according to the instructions, using the same container I had used before: a gallon watering can with a long narrow spout. This time, after adding the appropriate amount of water, the extract turned into a thick sludge-like material. What a mess! It took me about an hour to get the sludge out of the watering can, using a straw and piece of stiff wire to clean the narrow spout. DID NOT HAVE THIS PROBLEM BEFORE WHILE USING THE EXACT SAME CONTAINER! What caused the change? Am leery of using the second pack. Disappointed and very annoyed!
Date published: 2017-07-23
Rated

5

out of

5
by
Matoes Man
from
Growth activator
I have used it before & it works really good.. thanks
Date published: 2017-07-15
Rated

4

out of

5
by
The garden lady
from
Pleasantly surprised
I bought this for the first time in the Spring.It worked a lot better than I thought it would,especially on some tired looking house plants
Date published: 2017-07-15
Rated

5

out of

5
by
boontrail
from
magic
I had some tomato plants that had a bad reaction to red dyed mulch and they wilted. Sea magic brought them back. I also used it in their infancy from seed and made tremendous growth. But I did find out you can over feed them also. Feed your seedlings according to your dirt's ability to retain water!!!!!
Date published: 2017-07-15
Rated

5

out of

5
by
Buttrs
from
SEA MAGIC
What a difference on all my plants in the house and outside. I normally get a lot of compliments on my flowers ,now I get even more compliments. I know its the new fertilizer I bought from Burpee's
Date published: 2017-07-15
Rated

5

out of

5
by
Rosco
from
My Fig Trees Love It!
I use on my fig trees and have seen significant growth and production with the use of Sea Magic over the past 5 Years I've been using it.
Date published: 2017-06-26
Rated

4

out of

5
by
Tazz
from
great as an addition
I have bought this for several years. I use it as an alternate to my miracle grown and an Epson salt solution. Plants are hearty and grow vigorously. I took one year off to try a different product and was not at all pleased
Date published: 2017-06-12
Rated

5

out of

5
by
KellyHarris123
from
Follow-up Post
This is a follow-up post to expand on my first review that I posted about a year ago (June 2016). I'm the person that posted about the Hunger Relief Garden. The photo I posted was from early in the season, and I wanted to share a photo from the end of the season after using sea magic as part of our fertilizer schedule. The below photo is from July of that same year of the same plant. There is also a photo from August showing a seperate group of plants (a mix of cherry and heirloom varieties). As you can see, the tomato plants are much taller than my student (she's 5'6") and most of the plants are very healthy and leafy green. One of the plants to her left side is becoming brown, but out of over 50 tomato plants, only four showed signs of blight by the end of the year. I've also added photos of some of our produce, it was all very lovely except for that which got chewed on by caterpillars. We primarily used sea magic, an Epsom salt foliage spray, and then Jobes on an alternating week schedule (so a drenching of sea magic once every three weeks), and then we did a watering of miracle grow (the kind that you put in a watering can that is specifically for tomatoes and vegetables) about once a month during August and September. I'm back on this site because I'm getting ready to buy our supply for this year!
Date published: 2017-05-04