Raspberry, Joan J
Short Description
Thornless plants produce extremely heavy yields.
Full Description
Berry early, berry productive. This, the earliest thornless fall-fruiting red raspberry, is a super yielder. Joan J's easy-picking, large, firm berries are exceptionally delicious. Best to mow off spring canes to increase fall harvest. US Plant Patent #18954.
Buy this product
Order
Quantity
Price
Order:
5 Bare Root Plants
Product properties
Fruit Bearing This refers to the relative season when the plant produces fruit, or if it bears continuously or just once
Everbearing
Zone This refers to the USDA hardiness zone assigned to each part of the country, based on the minimum winter temperature that a region typically experiences. Hardiness zone ranges are provided for all perennial plants and you should always choose plants that fall within your range.
4-8
Sun The amount of sunlight this product needs daily in order to perform well in the garden. Full sun means 6 hours of direct sun per day; partial sun means 2-4 hours of direct sun per day; shade means little or no direct sun.
Full Sun
Height The typical height of this product at maturity.
60-72 inches
Spread The width of the plant at maturity.
24-36 inches
Life Cycle This refers to whether a plant is an annual, biennial or perennial. Annuals complete their life cycles in one year; biennials produce foliage the first year and bloom and go to seed the second year; perennials can live for more than two years.
Perennial
Plant Shipping Information
Plants begin shipping week of:
Mar 27, 2017
(Click here for Spring shipping schedule)
Restrictions:
Item 10674 cannot ship to: AA, AE, AK, AP, AS, CN, FM, GU, HI, MH, MP, PR, PW, VI
See all Burpee plant shipping restrictions for your state
100%
satisfaction
guaranteed
Video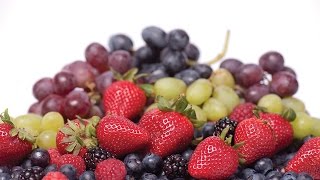 Fall Planted Fruits
Fall is an ideal time to plant fruit plants. Plants will establish strong root systems and get a jump on spring growth.
Watch video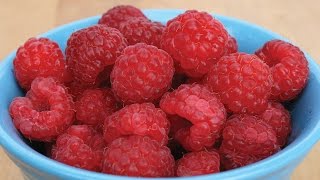 Raspberry: Bare Root or Potted Fruit Plant
How to Plant
Raspberries may be planted as bare root or potted plants.
Choose a well-drained, sunny location with no standing water. Prepare the soil before planting by mixing compost or other organic matter in with the soil. Work the soil deeply.
Space canes 3 feet apart in rows 6 feet apart. Dig each hole to twice the size of the root mass.
Plant black and purple varieties 100 feet away from red and yellow varieties.
Planting Bare Root Plants:
Before planting, trim very long or broken roots.
Cut back top growth to 6 inches.
Set roots 1-3 inches deeper than formerly grown.
Back fill with loose soil. Gently press soil in around the root ball. Transplants need good root-to-soil contact. Do not press too hard because that can cause soil compaction and root damage.
Gently water around the root ball to settle the soil and drive out air pockets.
After planting be sure to mark the plants with plant labels so you know where they are and what varieties they are.
Mulch with 2-3 inches of compost of pine needles to retain moisture and prohibit weed growth.
Planting Potted Plants:
Set the plant in the hole at the same depth as it was growing in the pot.
Backfill the hole and press firmly around the base of the planting.
Water deeply. The water will seal off any air pockets around the root ball.
After planting be sure to mark the plants with plant labels so you know where they are and what varieties they are.
Mulch with 2-3 inches of compost of pine needles to retain moisture and prohibit weed growth.
Keep weeds under control during the growing season. Weeds compete with plants for water, space and nutrients. Control them by either cultivating often or use a mulch to prevent their seeds from germinating.
Add mulch each year as needed.
Keep plants well-watered during the growing season, especially during dry spells. Plants need about 1-2" of rain per week during the growing season. It's best to water with a drip or trickle system that delivers water at low pressure at the soil level. If you water with overhead sprinklers, water early in the day so the foliage has time to dry off before evening, to minimize disease problems. Keep the soil moist but not saturated.
In the spring, before leaves sprout, apply a granular fertilizer following the instructions on the label. Most new growth will come from the plant's crown under the soil. Plants use a lot of energy in spring when growth begins, so do not let plants dry out.
Remove all wild brambles near cultivated varieties to prevent virus diseases.
Pruning Standard Raspberries:

Do not prune the first year EXCEPT to remove dead, damaged or diseased wood.
Each spring select 5 or 6 of the most vigorous new canes and cut them back to 30 inches tall. All other canes can be removed.
Remove and destroy canes immediately after they fruit in their second summer. They will not bear again.
Add a summer topping to encourage side shoots off the canes to the pruning done in early spring and after harvest. Pinch back 3-4 inches off shoots up to 2 inches tall.

Pruning Everbearing Raspberries:

Do not prune the first year EXCEPT to remove dead, damaged or diseased wood.
Each spring select 5 or 6 of the most vigorous new canes and cut them back to 30 inches tall. All other NEW canes can be removed.
Do not remove last year's fruiting canes- they will fruit again in early summer. Pinch back 3-4 inches off their lateral branches.
Expect new canes to fruit in the fall of their first year and in early summer of their second year.
Remove and destroy old canes immediately after their second fruit in early summer of their second year. They will not bear again.

Monitor for Pests and diseases. Check with your local Cooperative Extension Service for pest controls recommended for your area.
Cane fruits may need support to help prevent against wind damage and make for easier harvest. Tie canes to wire that is strung parallel between two posts at either end of the row.
Harvest and Preserving Tips
Raspberries ripen on the plant at different times through the season in summer. Berries ripen quickly and are highly perishable. Pick frequently and discard berries that have rotted on the canes to prevent diseases.
Hold the berry carefully between your thumb and forefinger and pull. Berries are ripe when they are easily pulled from the core without getting squashed. At their ripest and sweetest, berries are plump and turn the deepest color, depending on the color of the variety.
Expect to harvest at least twice a week.
Keep berries in a shallow container, around 3 berries deep. Quickly cool berries in a refrigerator after picking. Properly stored, berries can keep for 3-7 days
Raspberries may be frozen or used for preserves.
Fruit Bearing
Everbearing
Planting Time
Fall, Spring
Raspberry, Joan J
is rated out of
5
by
19
.
Rated

5

out of

5
by
JamieT
from
My new favorite Raspberry
I planted these in a border along the west side of my house spring 2016. They started to send up shoots soon after planting. They are primocane and I didn't expect to get much fruit this year. I planted Anne last year and got a few at the end of the season and expected the same from Joan J. Well i was pleasantly surprised by the flowers that started August. By September I got to try them and they are sweet yet mellow. I'm picky about raspberries, if they aren't ripe enough I don't like them if they are too mushy i don't like them... these are plump, firm and not too seedy like others. The one thing I noticed was that the fruit likes to break apart, its not a problem for me but thought it worth noting. I live in Western NY zone 5-6ish and we are having a mild start to winter, but we've had many frosts and 3 inches of snow during thanksgiving week, so I figured all the fruit that was trying to ripen would be done for... nope I picked 2 hand fulls of ripe berries yesterday. I probably got in total over the year, 8 pints from three plants.
Date published: 2016-12-06
Rated

5

out of

5
by
PHarm
from
Still blooming in November!
Planted this in the summer and the plants grew well and bore fruit. Large berries and since our fall has been mild, it is still blooming in November. Makes me think this would be a good variety for farther south. We live in the NW.
Date published: 2016-11-09
Rated

5

out of

5
by
Mkklein
from
Highly recommend
I planted these 12 roots spring 2015 and and only three survived. I received no berries in 2015 from the 3 plants that survived. Burpee replaced the plants and 100% of the plants survived when planted spring 2016 and all produced fruit by the fall of 2016. This was a very wet year, so I would say they love lots of mulch and rain. The three plants that survived in 2015 are huge plants now in 2016 and produced so many berries that I'm wondering what I'm going to do with all the berries when all of them are over a year old. The berries are huge and tasty and the plant being thornless is such a big plus for me and children. I give this a five star because the only bad reviews are getting them started....once you have these plants going it is Definetly a five star. I've been recommending this plant to everyone!
Date published: 2016-09-30
Rated

5

out of

5
by
Rayanna76
from
First year huge harvest!
I purchased 15 Joan J raspberry canes/roots. Carefully prepped 30'x4' bed. This was a new garden bed tilled to about 12" deep. Planted as directed. Fertilized 2x this summer with Garden Tone and side dressed bed with Caseron mid summer for weed.and grass control. Watered at least 2x a week. We have fairly heavy soil so also put some peat in holes. Up and running in no time. Canes all sprouted but one and started picking huge luscious berries early on. My pantry and freezer are quickly filling up w u th berries and jams. I can hardly wait to next year Btw..my hubby built wonderful trellis with double wire and used pressure treated 4x4's, 2x4s and galvanized wire. They quickly gre to the first 3' wire and I tied them with strips of quilting scraps. Extremely pleased!
Date published: 2016-09-28
Rated

1

out of

5
by
Johnny Bobcat
from
Raspberries
bought 5 plants and all but one died all where in same soil and watered alike
Date published: 2016-09-16
Rated

2

out of

5
by
LuvMyPets
from
They are small
I received 5 roots and planted them immediately in rich amended soil. One got about 1 inch of growth and died. The others grew maybe 8 inches and stayed that way all summer. I watered every day as needed but they just stayed small. I'm only hoping that the surviving plants get bigger next year and I get some rasberries. Unfortunately, I didn't get even one berry from any of the plants. Maybe next year I will buy another variety from a local greenhouse and start with a bush instead of a root.
Date published: 2016-09-16
Rated

5

out of

5
by
drptmp96
from
Awesome product
Purchased the thornless blackberry bushes last year. Decided to try the thornless raspberry bushes this year.They've been amazing. Berries everywhere, only problem I have is trying to beat my lovely granddaughter to get the berries!
Date published: 2016-09-15
Rated

3

out of

5
by
Helly17
from
5 plants bought in the spring!
Of the 5 plants purchased and planted in good well-drained soil and mulched with chopped straw, only 3 have survived. However, they are now bearing fabulous tasting large berries. I just wish I had more plants.
Date published: 2016-09-15