Grape, Neptune PP 12,302
Short Description
Large clusters of uniformly ripening, easy-picking fruit.
Full Description
Neptune's prodigiously large clusters of sweet seedless fruit ripen uniformly for easy picking. Non-cracking and fungus-resistant, Neptune's a good choice for organic growers.
Buy this product
Order
Quantity
Price
Order:
2 Bare Root Plants
Product properties
Planting Time
Fall, Spring
Fruit Color
Green, Yellow
Plant Shipping Information
Restrictions:
Item 10655 cannot ship to: AA, AE, AK, AP, AS, AZ, CA, CN, FM, GU, HI, ID, MH, MP, NY, OR, PR, PW, VI, WA See all Burpee plant shipping restrictions for your state
100%
satisfaction
guaranteed
Images
Video
Fall Planted Fruits
Fall is an ideal time to plant fruit plants. Plants will establish strong root systems and get a jump on spring growth.
Watch video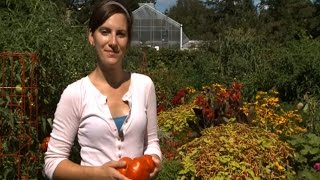 Plant in full sun in an area with well-drained soil with a pH of 5.5-7.0.
Set grape plants 10 feet apart.
When choosing a site, bear in mind that grapes need to be grown on a support.
At planting time cut back the top of the plant to a single stem with 4 buds. These will produce short shoots the first season.

Planting Bare Root Plants:

Dig the holes about one foot deeper than the plants will be set and fill with a mixture of compost and soil.
Trim off very long or broken roots.
Plant slightly deeper than the base of the stems.
Plant into the hole and back fill with loose soil. Gently press soil in around the root ball. Transplants need good root-to-soil contact. Do not press too hard because that can cause soil compaction and root damage.
Gently water around the root ball to settle the soil and drive out air pockets.
After planting be sure to mark the plants with plant labels so you know where they are and what varieties they are.

Planting Potted Plants:

Set the plant in the hole at the same depth as it was growing in the pot.
Backfill the hole and press firmly around the base of the planting.
Leave a shallow depression around plants to hold water.
Water deeply. The water will seal off any air pockets around the root ball.
After planting be sure to mark the plants with plant labels so you know where they are and what varieties they are.

Keep weeds under control during the growing season. Weeds compete with plants for water, space and nutrients. Control them by either cultivating often or use a mulch to prevent their seeds from germinating.
Mulch around the plants to a depth of 2-3 inches or organic matter to preserve moisture and prevent weeds.
Keep plants well-watered during the growing season, especially during dry spells. Plants need about 1-2 inches of rain per week during the growing season. It's best to water with a drip or trickle system that delivers water at low pressure at the soil level. If you water with overhead sprinklers, water early in the day so the foliage has time to dry off before evening, to minimize disease problems. Keep the soil moist but not saturated.
In spring, before any leaves sprout, apply a granular fertilizer such as Garden-tone following the instructions on the label. Most new growth will come from the plant's crown from under the soil. Plants use a lot of energy in spring when new growth begins, so do not let plants dry out.
As the vines grow, train them on a support system such as a trellis. Your trellis must be able to bear a lot of weight as vines grow to be large and old.
You can also train them along a fence. Set durable wood or metal posts 15-18 feet apart and sink them at least 3 feet into the ground. Stretch two galvanized wires between the posts; one
2 ½ feet and one 5 ½ feet above the ground.
Grapes require heavy pruning annually for vigorous growth and fruiting. Pruning also reduces disease by permitting good air circulation. Prune in late winter or early spring while the plants are dormant.
In February, select the strongest shoot, shorten it to 4 buds and remove other shoots at the trunk. As this shoot grows, tie it to the nearest horizontal wire. This will form the main trunk. Lateral buds along the trunk will develop and produce canes.
The following February, select 4 pencil-sized canes, 2 on either side of the trunk, and attach them to the horizontal wires. Remove other canes along the trunk, leaving 4 shoots with 2 buds on each to develop into fruit-bearing canes the following year. The best fruit is produced on pencil-sized canes between the second and twelfth bud from the base.
If you are training the vines on an arbor for shade and fruit, cut back the previous season's growth about ¼ of its length each spring until the arbor is covered. Then, annually prune out all canes smaller than pencil-size and cut back some of the larger canes to 2-3 buds.
Monitor for Pests and diseases. Check with your local Cooperative Extension Service for pest controls recommended for your area.

Pick fruit promptly to discourage insects.
Protect fruit crops with bird netting as they approach ripeness or bag individual clusters with sturdy, brown paper type bags tied securely to the cane when clusters are about half developed. Leave enough air space in the bags for clusters to develop.
Once grapes are cut from the vine, they will not ripen any further.
Berries change from green to red, purple or white depending on the variety. Most berries develop full color before peak flavor. When fully ripe, the natural bloom or whitish coating on the berries should be more noticeable. The seeds turn from green to brown, and berries become slightly less firm to the touch.
Try to harvest after a long dry spell in mid to late September just BEFORE a rain event. Ripe grapes may split or taste not as sweet after a rain event.
Seeds turn from green to brown, and berries become slightly less firm to the touch when ready to pick.
Pick the grapes when they are ripe by cutting the entire bunch from the vine.
Store the grapes in a container with soft lining to prevent bruising the fruits.
Grapes are best eaten right away, but can be kept for a few weeks in the fridge. They may also be frozen, dried, made into jams and jellies, pickled or made into wine or vinegars.

Planting Time

Fall, Spring

Fruit Color

Green, Yellow