Portulaca, Sundial Hybrid Mix
Short Description
A brilliant floral carpet.
Full Description
All-America Selections winner. Tough plants for tough places. Ground-hugging, succulent-leafed carpets glow with single or mini-rose double blooms that open only in the sunshine. Sow outdoors after the last frost or start indoors 4-6 weeks earlier. Space 6-8" apart. A winner in hot and dry areas and perfect for containers. Sundial Mix is vigorous with large 3" double flowers that stay open longer than other varieties. Fuchsia, pink. orange, scarlet, yellow and white. Sensational peach-coral blooms.
Buy this product
Order
Quantity
Price
Order:
1 Pkt. (100 seeds)
Product properties
Sun The amount of sunlight this product needs daily in order to perform well in the garden. Full sun means 6 hours of direct sun per day; partial sun means 2-4 hours of direct sun per day; shade means little or no direct sun.
Full Sun
Height The typical height of this product at maturity.
4-6 inches
Spread The width of the plant at maturity.
6-8 inches
Ornamental Use Ways in which the product may be used in the garden for ornamental effect.
Beds, Container
Life Cycle This refers to whether a plant is an annual, biennial or perennial. Annuals complete their life cycles in one year; biennials produce foliage the first year and bloom and go to seed the second year; perennials can live for more than two years.
Annual
Sow Method This refers to whether the seed should be sown early indoors and the seedlings transplanted outside later, or if the seed should be sown directly in the garden at the recommended planting time.
Direct Sow/Indoor Sow
100%
satisfaction
guaranteed
Video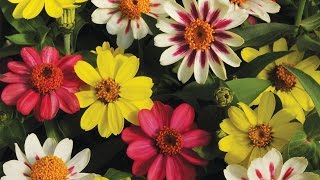 Annuals Tour #1
Take a garden tour and see favorite annual plants in a garden setting. In this video- Zinnia, Angelonia, Marigold, Petunia, Celosia and Vinca.
Watch video
Ornamental Use
Beds, Container
Sow Method
Direct Sow/Indoor Sow
Portulaca, Sundial Hybrid Mix
is rated out of
5
by
3
.
Rated

5

out of

5
by
nancys Portaluca 2015
from
beautiful little sweet and petite flowers
This plant is so hard to find in the town that I live in... usually by now, we have found at least five to six packs of these flowers.. but this year we can't find them. I believe word got out that we love this at our house and people saw it growing in my two strawberry pots and bought it all up.. usually big box stores have this.. but last year it was also a bad year to find it.. normally we put it in the pots about the end of March or around Easter. It takes root easily.. keeping it watered and when the ground gets warm to make the vegetables germinate.. we have an almost full pot of it and is thriving so well.. My mom use to love this stuff.. and she always managed to find some every year but me being tied down with my kids and last minute schedule planning for next year.. she would get out earlier in the day than I could.. my son loves this stuff probably because she grew it and its a pleasant memory for him.. he is 27 years old.. and Mom went to Heaven 19 years ago.. so its been a while since she was around. She use to tell me stories of it being so easy to grow.. and how they use to call it Rose Moss. Its always been a favorite of mine.. I have not ever planted it in flower beds.. normally I use it in a large basin with several other drought resistant plants such as Caladiums of the white variety (so hard to find in these parts also) and we would vary the plants between bulbs and Periwinkles( another dry heat loving plant.) I see Rock Gardens with beds such as seen here around town.. I think even with this late season to plant seeds.. it will be hardy out even sometimes surviving a little bite of frost.. but Portaluca will adjust its sails and moved on.. being a real tough plant that you almost can't harm it.. it loves the pure 100 % hot Sun, which we get plenty here in the deep South.. being just about an hour from the metropolis of Atlanta.. we get so much sun.. expecting all that rain from Texas where they received over 16 inches of rain this week as of April 19, 2016.. we are expecting some rain in the next few hours really.. I most definitely would recommend these small jewels of Summertime.. fertilizing these things will make the little green tubular stems sturdy and they become very dark green and alive. These stems glisten in the early morning of Spring/Summer and it almost appears to be ice like in Nature and beautiful to see.. on a cool Spring mornings of mid-April, I am finding my Strawberry pots empty as of today April 20, 2016. Looks like what we have reappearing from the now warm empty pots from last year.. We are determined to have some either by hook or crook.. not stealing any.. cant find any to steal and I would not do that..it would die on me.. just because.. Needless to say, from the size of this review, someone or everyone will either pass right over this or I will become part of the loving Archives of Burpee.. there is a review from ten years ago.. I will read it in a few minutes.. as soon as I sign off of here and get the packet seed I want and the money in an envelope. Burpee, thank you, for offering the seeds and, at least, I will try to carry on my mother's tradition of these beautiful small creations while my children's granddad, a painter of company signs by hand, a dying form of creativity and art..He is helping God pick out the color of in the morning's sunrise in the Heart of Dixie. Image 1--Using one of the pictures here of a Rock Garden on burpeeseed.com. The rest of these are my own Portaluca, "Rose Moss" from last year's Strawberry Pots, rustic as they can be with the character of the cold Winter before, 2015.
Date published: 2016-04-21
Rated

5

out of

5
by
WarrenandWendy
from
Exquisite bedding plants
We have been growing Sundial Hybrid portulaca for a number of years at our farm in Monroe County, Wisconsin. They can be very tricky to get started but once going they are unstoppable and flower until the frost. We start them in 2" x 2" plastic cells in flats using a dampened, sterile growing medium. It they aren't pelletized, the seeds are nearly microscopic so getting an even spread is difficult. I use a shallow measuring spoon - 1/2 teaspoon - to scoop up the seeds, then tap the handle while moving slowly over the flat at a height of 6-8" above the medium. I try to spread a few at a time and make several passes. I then cover the flat with plastic film and put a sheet of newspaper over that. The newspaper keeps the flat from overheating if sunlight or bright room light should fall on it. The seeds sprout in about a week at room temperature, with tiny filaments showing above the medium. At this point we remove the newspaper and plastic film and keep the seedlings moist with a mister until they show leaves (2 weeks?). After that we are set - the seedlings will do just fine in a sunny window until they are ready to plant - maybe a month later. Have fun!
Date published: 2011-01-29
Rated

5

out of

5
by
Hammy241
from
Love this plant
Grows well in hot dry area and in pots on patio
Date published: 2006-09-23